Workers often compensated for being fired over foul outbursts
Say what? Staff who launch expletive-laden rants or threaten their bosses can keep their jobs.
Employment Relations Authority decisions in the past two years show employees frequently receive compensation after being unjustifiably fired for swearing at, or threatening, their bosses.
In the latest case, cleaner Wendy Simkin, who reportedly told her boss that if he didn't pay her she would send someone to him and the visit "wouldn't be nice", was found by the authority last month to have been wrongly fired. Paul Gillespie, who sacked her from Clean and Gleam Services via text, was told to pay her $4,340 in lost pay and $1,250 in compensation.
Similar ERA cases since 2012 include:
• Valley Flyer bus driver Cazna Waaka, of Taita, was awarded $10,000 after she was sacked for calling her boss a "f***ing bitch" and saying, "You can stick your job up your f***ing arse."
• Store manager Koren Sullivan was awarded $8,000 after a Christchurch T&T Childrenswear store sacked her. She had received four warnings, and told her manager, "Actually, get someone else to do my f***ing job, right here, right now." The authority found she never said, "I resign".
• Farm worker Tony Cleaver was assaulted and fired by his boss Tony Hall after he told Hall to "get f***ed and stick [your] job". The authority awarded Cleaver 17 weeks of lost wages and $4,500 compensation.
• Ian Gabites told his Carter Holt Harvey supervisor to "go f*** yourself", but was awarded nine weeks' lost wages and $5,600 compensation because his employer did not follow a fair and proper dismissal process.
Employment lawyers insist the payouts are simply because bosses failed to follow agreed disciplinary processes, rather than the authority judging employees' behaviour and language acceptable.
Kensington Swan partner Anthony Drake said a prudent employer would let employees cool off if the behaviour did not involve assault or threats.
The most important thing for employers was to follow their own disciplinary procedures.
"If someone's just punched you in the nose, of course you're going to say, 'Well, bugger off, you're fired'. But in the cold hard light of the microscope of the Employment Court that will get picked apart."
He still believed some abuse — such as telling the boss to "go f*** yourself" — would be fatal to the working relationship.
"It is a relationship and you've got to be able to get on with people."
But Minter Ellison partner Jennifer Mills said one-off instances should not be sackable offences.
"They should give the employee the benefit of the doubt ... and allow the employee a second chance."
Disputes over foul language at work came up "all the time".
Victoria University sociologist Ben Snyder said modern workplaces were less formal than in previous generations. That included how bosses and staff spoke to each other.
"There's this sense that you can express your emotions in public much more than you used to."
Tell it like it is ... but nicely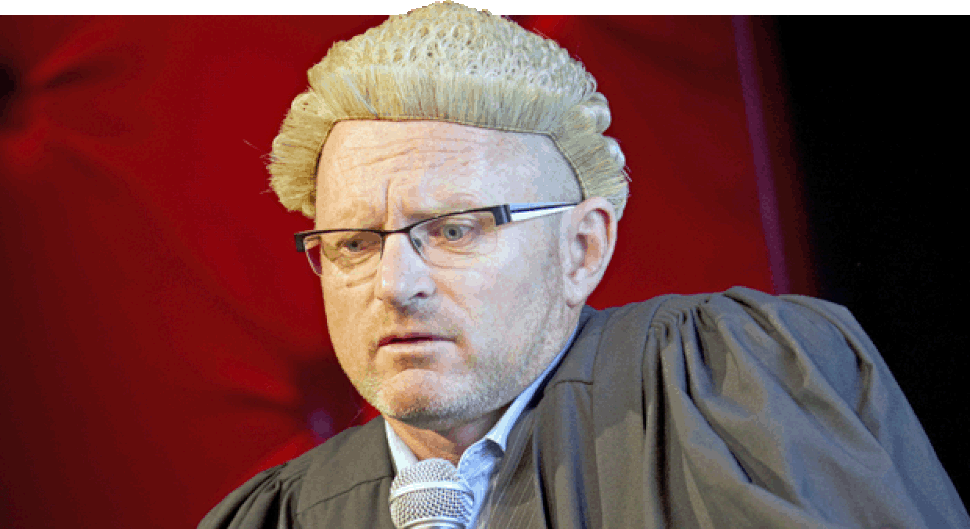 Comedian James Elliott has some slightly less-offensive options for the next time you feel like telling the boss how you feel ...
Bad: "F*** you."
Good: "You're the best boss ever. Now go and enjoy International Sarcasm Day."
Bad: "Actually get someone else to do my f***ing job, right here, right now."
Good: "I have suffered a spontaneous auto-concussion. You need to go to the bench."
Bad: "I don't have to put up with this."
Good: "As a committed Calvinist I'm thinking that right now would be a good time for me to provide a practical demonstration of my own free will."