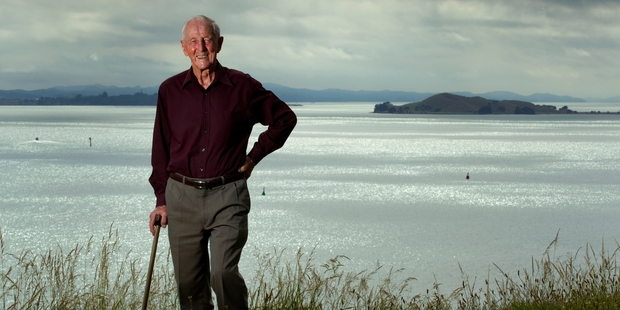 Tributes are flowing for the civil servant credited with buying more public land in New Zealand than anyone else.
Darcy O'Brien, the Auckland commissioner of Crown Lands until 1976, died peacefully in Auckland on July 15, aged 96.
He made at least 40 separate property purchases which gave the Northland and Auckland area its most precious northern conservation estate of well over 5000ha, although he said he never kept tally of exactly how much land he bought.
Nikki Kaye, Auckland Central MP, described him as "an amazing man whose legacy to the people of Northland and Auckland will live forever in the historic areas, parks, islands and coastline he had the foresight to preserve for the current and future generations".
O'Brien would be recognised as a significant contributor to the modern conservation movement, she said.
Mike Lee, an Auckland councillor, said: "We mourn the passing of Darcy O'Brien, a great New Zealand public servant and wonderful human being.
"We are all richer as a country because of his life work - and personally poorer now that he has gone. One of the very last of the greatest generation of New Zealanders."
Chris Darby, another councillor, said O'Brien was an outstanding person and his gift was a conservation estate without parallel.
Councillor Christine Fletcher said O'Brien was a visionary man, instrumental in the creation of the Hauraki Gulf Maritime Park.