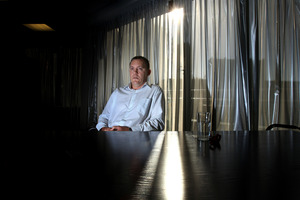 CallPlus has announced it has bought rival Orcon, giving New Zealand's third-biggest internet company 15 per cent market share and more than 220,000 customers.
The sale price was not disclosed but CallPlus said it now has more than 500 staff and a yearly turnover of more than $200 million.
The Herald speculated the deal was going through this week.
"We have always respected Orcon as a competitor," said CallPlus boss Mark Callander.
" Orcon has a very loyal base of customers which it deserves through its innovation and great services over the years. Orcon fits well in our business and appeals to a different market segment than our existing internet brands. We now have something for all New Zealanders".
"Our focus is on enabling further growth and success for the business. Orcon has been a leader in UFB services, and we see a very strong future based on the solid stronghold it has already established."
Orcon chief executive Greg McAlister says the sale sees Orcon in good hands.
"Orcon and CallPlus share a vision of constantly improving New Zealand's broadband. Both companies come from similar can-do Kiwi backgrounds, and it's great to know Orcon will continue to thrive in years to come."
The deal will go through on July 1.
Earlier this week, Forsyth Barr analyst Blair Galpin said the sale would make sense.
Asked if Orcon would be a sensible purchase for CallPlus, Galpin said it all came down to the price.
"What it does is it would give them more scale and obviously scale is what makes money in this game. It would be a sensible acquisition," he said.
Galpin said the sale wouldn't cause too much of an issue for price competition because there were other players being in the market