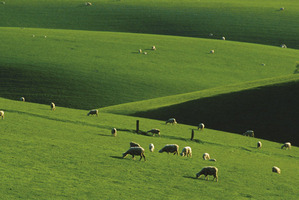 Ashburton-based rural services company, Carr Group, said it had bought stock and station agents Elders Rural Services New Zealand for an undisclosed sum from Elders Australia and New Zealand's Sredle Rural Services.
Scredle is jointly owned by Elders Rural Services NZ managing director Stuart Chapman and Auckland businessman Eric Spencer.
Chapman will remain in charge of Elders Rural and the companies will continue to be run separately, Carr said.
Carr Group managing director, Craig Carr, said the purchase would bring together two strong agri-businesses as one New Zealand entity.
The transacton would also expand the companies' footprint within New Zealand and in the international marketplace.
The combined group will have over 400 staff in New Zealand, Australia, India, Africa and the Middle East and the acquisition would take combined group annual revenues to more than $300 million, Carr said.
Carr Group started up 40 years ago in Ashburton and the company has remained a family-owned business since then.
Elders Rural's Chapman will continue in the role and there will be no immediate changes to the business, Carr said.
"It will be business as usual and as we settle in we will look for synergies between both businesses to ensure we achieve business efficiencies," Carr said said in a statement.
Elders Rural turned in a $789,000 net profit for the September 2013 year - its first profit in four years, and a $2.48 million improvement on the previous year's, driven by improved market share and higher volumes and margins from wool agency services.
As an agency, Elders Rural is big in livestock and wool. It also has an insurance broking arm and is involved in the seed market.
Carr Group involved in a range of agribusinesses, including CLAAS Harvest Centre Canterbury, Winslow Contractind, Smallbone Holden Ashburton and Lely Center Ashburton. The group employs about 130 people.