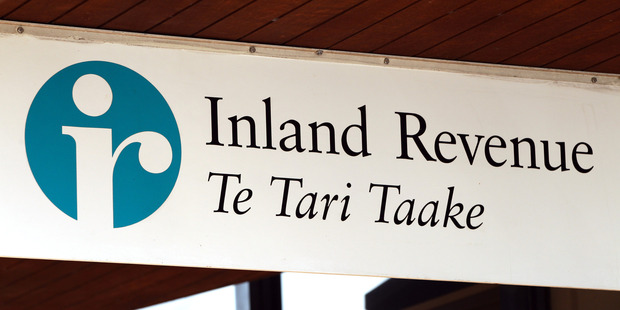 Inland Revenue should accept a payment deal rather than bankrupt a 79-year-old accountant being chased over a $367 million debt, says an Auckland tax adviser.
The IRD won summary judgement in the High Court at Auckland against John George Russell last week for $367 million of unpaid tax, interest and penalties.
Russell is now going to court in a bid to stall IRD from bringing bankruptcy proceedings against him.
The IRD would not comment this morning if it would pursue bankruptcy, but Russell's lawyer said in court last month that this was the purpose of the action against his client.
The Auckland accountant is still fighting with IRD and has filed for a judicial review of the department's refusal of his proposal to pay $1000-a-week for the rest of his life against his tax debt.
Russell - who developed a template that the Court of Appeal called a "blatant tax-avoidance scheme" - first tabled this proposal in 2006 and a number of times since, but it has been rejected by the IRD.
While the IRD won't reveal whether it will serve bankruptcy notices against Russell, Auckland tax advisor Daniel Hunt says the Inland Revenue should accept the instalment proposal rather than pursuing the 79-year-old to bankruptcy.
"At the end of the day I believe this is a case about principle, not money. The principle has been won by Inland Revenue. I think Inland Revenue always knew they would never recover all the tax money from Russell, they just wanted to prove their point that you should not mess with them," Hunt said.
The IRD had spent an "unimaginable" amount of taxpayer money pursuing Russell, who it has been in litigation with for more than 30 years, Hunt said.
"I guarantee you Russell will fight against bankruptcy so seriously, is there really any public benefit to be gained in pursuing Russell to bankruptcy and yet spending more and more taxpayer's money? It's simply a cost/benefit analysis in my view the cost will likely outweigh any benefit. Enough is enough. Let the J G Russell legend come to an end," Hunt told the Herald.
Between the late 1970s and 2000, Russell established what the Court of Appeal has said was an "elaborate, maze-like structure of companies, partnerships and trusts", and provided advice on how others could avoid tax through their participation in the Russell template.
The IRD argued that through the use of a partnership, Russell avoided paying tax on income earned through Russell template transactions.
It reassessed Russell's personal income and said he should have declared income of $15.76m between 1985 and 2000 instead of $298,700.
This assessment was upheld by the High Court in 2010 and Russell failed to overturn it when he took the case to the Court of Appeal in 2012.
Russell's original tax bill was around $5m, but penalties and compound interest over 25 years inflated it to $138m at the time of his High Court case, and in excess of $177m when he went to the Court of Appeal.