Violence spooks world sharemarkets, NZ petrol firms monitor situation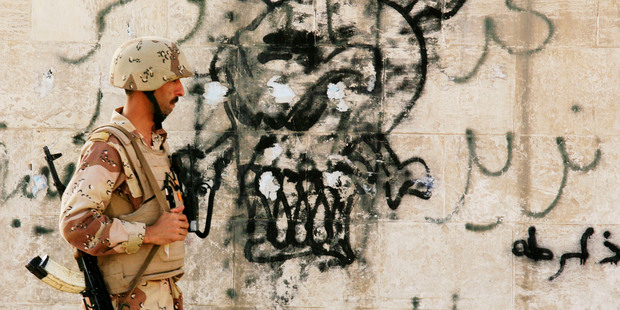 Escalating violence in Iraq has spooked world sharemarkets and pushed up oil to its highest price in nine months.
New Zealand shares fell on profit taking and petrol companies say they are closely watching the impact of fighting in Iraq.
West Texas Intermediate crude was headed for the biggest weekly advance since December and Brent gained as militants linked to al-Qaeda took control of more of Iraq, threatening supplies from Opec's second-largest oil producer.
Brent crude prices climbed to US$113.75 a barrel on the London-based ICE Futures Europe exchange. Prices are up 4.5 per cent this week, and one analyst said it could hit US$125 a barrel if there's an attack on Baghdad.
"There's potential for disruption to spread around the Middle East and we're talking about significant amounts of daily supply," said Michael McCarthy, a chief strategist at CMC Markets in Sydney.
"The market got concerned about potential disruption in Libya; Iraq is a much more serious situation."
Motorists in New Zealand have so far been spared the impact from the oil price rise.
BP said the rise in the barrel price had not fed through to refined product here and the rise in the Kiwi dollar's value would help insulate motorists from price rises. Singapore refined product prices had been volatile during the past two weeks, a spokesman said.
A spokesman for Z Energy said its prices had not moved this week but it was closely monitoring the international situation.
AA PetrolWatch spokesman Mark Stockdale said his organisation had calculated petrol companies had about 2c headroom for a litre of 91 octane petrol and 5c for diesel before they would have to push up prices to maintain margins.
A rise of $1 in the price of a barrel of oil typically equated to a 1c movement per litre of 91 petrol here although it was affected by the cost of refining. Petrol prices reached a national average high of $1.25 a litre in August last year, and prices were 6c short of that now, he said.
Brent crude has hovered in the range of $110 per barrel over most of the past four years.
Gold prices touched a three-week high yesterday, buoyed by safe-haven demand prompted by the fighting. Shares in listed miner OceanaGold jumped 7.1 per cent to $3.34, making it the best performer on the NZX 50.
Hamilton Hinden Greene director Grant Williamson said the NZX was dragged lower by global nervousness.
"The Iraq issues and the spike in oil price will, if it goes on for any period of time, have a serious effect on the world economy. It can drive inflation and it's something that equity markets do not like," he said.
"There's no panic selling or anything like that. Investors have some very good profits on the table and are deciding to take a little bit out because of the serious nature of what has happened overnight."
The Australian sharemarket fell to a two-month low in early trading yesterday as mining stocks were punished by nervous investors.
On Wall St, mixed economic news and violence in Iraq helped push the stockmarket sharply lower yesterday.
US stocks fell from the start of trading after reports showed weak retail sales and jobs and the surge in oil prices hammered airline stocks.
Any prolonged rise in oil prices would mark the end of just on four years of relatively stable levels around US$100 a barrel.
Iraqi output has risen 22 per cent since 2011 to 3.3 million barrels per day, adding to rising world supplies.