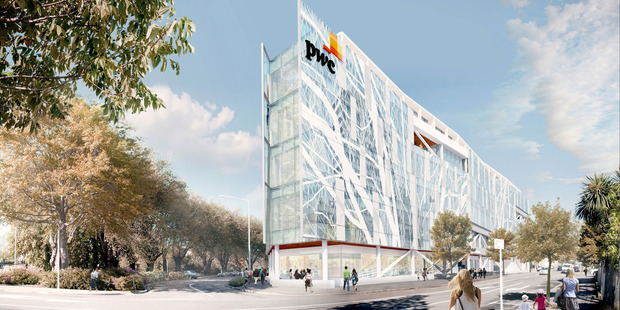 Consultants PwC have signed up to be anchor tenants in a big new Christchurch building which it also has naming rights over.
The big new building will rise on Cashel St, but not in the retail precinct near ReSTART.
"It is on the Hagley Park side of the Bridge of Remembrance," a spokesperson said this morning.
Maurice Noone, PwC regional managing partner, said the new building at 56-64 Cashel St would be on the Avon River, overlooking the Bridge of Remembrance.
Construction of the A-grade six-level building will start in the next three months and PwC expects to shift in around the middle of 2016, he said.
Read also:
Vodafone pours $50m into central Christchurch HQ
This is one of the biggest commercial pre-commitments in Christchurch, where most big consultancies and businesses have moved to the outskirts.
One economist said around 90 per cent of Christchurch's commercial needs were already catered for in suburban locations outside the CBD, which did not bode well for establishing a new heart in the city.