NZ workers will change bosses for a 6.3% rise, but work-life balance looms large, international survey reports.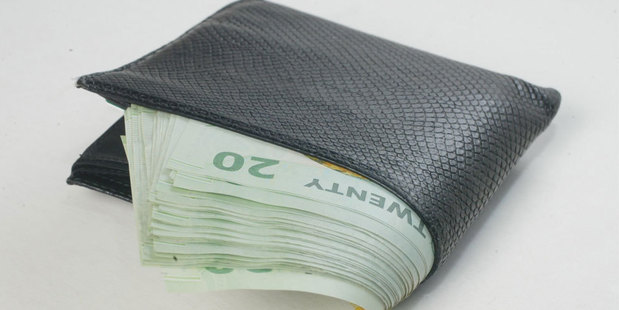 Kiwi workers would jump ship for a 6 per cent pay rise, a new international employment survey indicates.
The survey, by research company CEB, questioned about 18,000 people from 28 different countries on job satisfaction. It found New Zealand workers would need a pay rise of just 6.3 per cent more than they were earning to move jobs.
Australian and British workers were even easier to buy, with a pay increase of only 5.1 per cent and 5.3 per cent respectively deemed adequate for a job switch.
Brad Adams, CEB's head of human resources research in Asia Pacific, said the survey showed Kiwi workers valued more than just their pay packet in the workplace.
"One of the really interesting differences in the New Zealand market relative to many others around the world is the importance of work-life balance.
"Obviously you have to pay employees a fair wage, and make them feel like they're not being disrespected by the level of pay that they're achieving ...
but it's a much broader set of things they're looking for in an employer."
According to the survey, which included 502 New Zealanders, Kiwis voted work-life balance as the most "important for attraction" when looking at jobs. Respect in the workplace and location were also ranked highly, while "compensation" came in as the fifth-most important attribute - unlike many other countries surveyed, which ranked pay in the top two.
Local career experts said New Zealanders considered a variety of things when looking at jobs.
Jonathan Moy of careers-advice.co.nz said they had "high expectations for a decent personal and social life outside of work".
"We tend to work to live rather than live to work," he said.
Workers who prioritised salary were often highly ambitious or viewed themselves as being "very poor", which was not common in New Zealand, he said.
Auckland career counsellor Judi Lubetzky, who has worked with people at all different career levels, said work-life balance wasn't always clear-cut.
"We start to think about the work-life balance when we feel resentful about the time that we spend at work.
"If people are really passionate about what they do and they live it and breathe it, then they don't even think about the work-life balance."
And while salary was important, particularly for people trying to pay their mortgages, it was not always the best bargaining chip for employers.
"A salary is attractive to everybody, irrespective of where you come from, but it will not keep Kiwis in jobs," Ms Lubetzky said.
Employers and Manufacturers Association spokesman Gilbert Peterson said many small business owners tried to accommodate good workers with non-salary related perks such as flexible working hours or opportunities to work from home.
"Skilled people are highly sought after and New Zealand employers... will make every effort to come up with a package that is attractive for remuneration and benefits," he said.