Events like rugby and cricket world cups not only attraction for sports tourists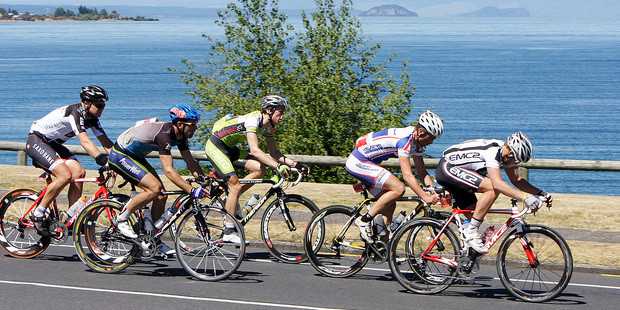 New Zealand is cashing in on the booming $700 billion world sports tourism market but local operators shouldn't ignore smaller homegrown events, says Martin Snedden, who headed this country's Rugby World Cup organisation.
He said United Nations figures showed the spending on tourism associated with sports events was growing at a double-digit rate, compared to the 4 per cent to 5 per cent growth in the overall tourism sector during the past five years.
Snedden, a cricket administrator and director of the 2017 World Masters Games, said there was real value in understanding the value of sport tourism that was not connected with the rugby or cricket world cups.
"Some are minor but all add up to a significant sum."
• Visitors spent $400-500m during the Rugby World Cup.
• Tournament created 29,000 jobs and generated 12,000 hours of television broadcasting.
• Cricket World Cup next year expected to attract 15,000 to 25,000 visitors.
Places like Taupo effectively used a variety of events throughout the year, all aimed at creating a high turnover of visitors and were part of an event calender that had consistency.
"A pattern is created, that seems to be working for places which are taking a portfolio approach," Snedden said.
"There is a trend where people want to be active -- people want to participate in the sporting event. Often it's families, this is a worldwide trend."
Snedden said Auckland had also effectively established a strong reputation for hosting events which had a tourism spinoff.
"If you go back 10 years ago, it's not unfair to say Auckland was a shambles in terms of putting together events."
Speaking at the Trenz tourism trade show in Auckland this week, Snedden said the recognition of the potential of major sports events tourism started when cities such as Wellington and Dunedin planned more events around All Black tests. The real breakthrough came during the 2005 Lions tour when 25,000 supporters turned up.
"Suddenly we had a really strong tourism initiative on our hands."
The Rugby World Cup six years later attracted 133,000 visitors, a figure he said was robust because it came from arrival cards.
Visitors spent an estimated $400 million to $500 million during the RWC which created an estimated 29,000 jobs. There were about 12,000 hours of television broadcasting during the tournament.
Snedden said next year's Cricket World Cup and Fifa under-20 would not attract as many visitors.
Between 15,000 and 25,000 were expected for the cricket tournament in February and March.
"We've got to keep our expectations in check -- they'll be a lot smaller but with a bigger broadcast exposure."
The estimated potential audience for the cricket was 2.2 billion.
Prime Minister John Key, who is also tourism minister, said the Cricket World Cup would be significant.
"I think it will catch New Zealanders slightly by surprise. There was a lot of hype about the Rugby World Cup, there is much less about the Cricket World Cup."
Ateed targets $47m return from events
Auckland's economic and tourism agency will spend $14 million on major events in the current year, targeting a return of $47 million.
Council-owned Auckland Tourism Events and Economic Development has announced support for a range of 35 sporting, arts and cultural events which it says could yield 150,000 bed nights.
The organisation said that during the 2012/13 season, major events it supported were worth $39.1 million to Auckland.
Ateed chief executive Brett O'Riley said the organisation believed there was a big future in events tourism.
" It's no surprise that people want to combine their travel with an event that is going to be quite unique about their trip," he said.
"Travel is such a competitive business that you've got to give people a unique reason to visit your city and increasingly it's events that's the hook."
Ateed in April was represented in Turkey at SportAccord, a trade show where cities can present their capabilities to sports federations.
Ateed had four main criteria for its support of events: contribution to the economy, the number of visitors, whether Aucklanders would go out to watch them and media exposure.
"One thing we are conscious of is the balance between bidding for international events and something that's homegrown."