Struggling company continues to get research cash from government fund.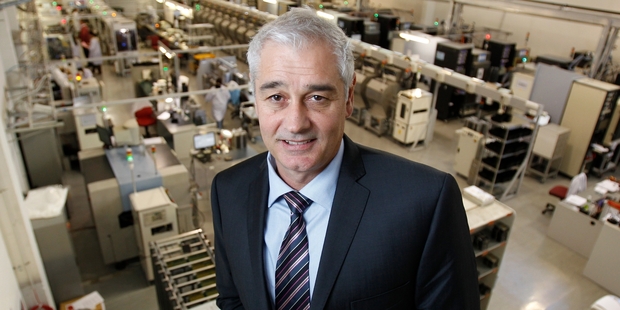 The government says it will continue to support struggling technology company Rakon, which has received more than $11 million in research and development grants since 2008.
The company reported a full year net loss of $83.8 million (after tax) yesterday - more than double their previous yearly loss of $32.8 million.
Despite this, the company has continued to receive millions in funding for research and development from government organisation Callaghan Innovation.
Rakon was one of 31 companies to receive a share of $140 million in funding in January, for further research and development. Economic Development Minister Steven Joyce said he would expect R&D grant funding to be pulled only if the company no longer qualified for the grant, regardless of their position.
"[There are] plenty of companies that don't make a profit that continue to invest in R&D, and the public benefits of having that R&D facility are as valid as they are for a company that's making bucketloads," Joyce said.
Joyce also noted that often the biggest investments in areas such as R&D were when firms were going through structural changes and rebuilding their markets.
Rakon declined to comment on the funding grants, although in a release yesterday chief executive Brent Robinson, said the full-year results were "very disappointing for all shareholders".
Revenue for the year was also down by 15 per cent from $176.3 million in 2013 to $150 million this year.
According to Robinson, 2015 would see a turnaround for the company.
"We expect FY2015 to be a year where we will start to benefit from the structural realignment initiatives in which costs are being taken out of the business," Robinson said.
"The transfer of manufacturing from Lincoln, UK to New Zealand is a key project."
Rakon shares closed down 2.3 per cent at 21.5c.
The criteria
Companies who qualify for Callaghan Innovation's growth grants must:
• Have at least $300,000 in eligible R&D spend over the past two years.
• Have spent at least 1.5 per cent of their revenue on R&D over the past two years.
• Be able to meet financial and due diligence requirements sufficient to justify three years of funding.
• Provide a sufficiently detailed R&D plan, including an estimate of R&D expenditures over three years.