Annual Trenz trade show opens amid warnings against complacency.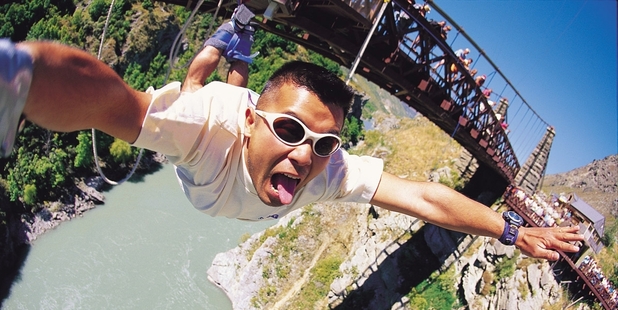 New Zealand tourism operators face increased competition from other countries for their slice of the $1.6 trillion of spending by international travellers.
Other countries, notably Australia and the United States, are investing heavily in promoting themselves to the world. And while the number of tourists coming here has recovered since the global financial crisis, the average amount each visitor spends has fallen over the past decade, which has been worrying tourism chiefs.
Tourist Industry Association chairman Grant Lilly said New Zealand operators could not be complacent because of the growing competition. The bar keeps on going up, others are getting smarter at doing things differently.
Tourist operators gather in Auckland this week for the annual Trenz trade show to market their businesses to travel buyers, hundreds of them from overseas.
The gathering comes amid a flurry of forecasts about potential growth in tourist numbers and spending. Both the association and Auckland Airport have predicted foreign tourists will spend billions of dollars more in the next decade and Aucklands tourism body Ateed is to release its new targets today.
Auckland Airport's Ambition 2025 report released on Friday set out a range of predictions for 18 inbound markets which could result in $19.1 billion in extra spending by visitors in the next decade. Airport chief executive Adrian Littlewood said competition for foreign visitors was strong, with many nations targeting them.
United Nations figures show spending among more than one billion international travellers grew by 5 per cent last year.

Grant Lilly was a former Qantas executive. Photo / NZPA
Lilly said the high NZ dollar also remained a challenge. "Like most export industries we've learned to live with that, you just have to start changing your value versus volume mix and target markets."
He said the Australian market had not been hit even though their dollar had fallen sharply against the kiwi.
"They were travelling long haul but that's come off for them. New Zealand in relative terms is closer and more affordable for a short break and so the Australian market is working well."
Another issue facing the industry was doubt over the infrastructure, particularly convention centres and the extension of cruise ship facilities.
Lilly said the tourist industry was still waiting for decisions on convention centres in Queenstown and Christchurch.
Tourism ran hot over summer. International visitor arrivals were up by 5 per cent to nearly 2.8 million in the year to March, and the previous month saw the highest one-year growth rate in a decade, at 7.3 per cent.
Selling NZ
*One thousand-plus tourist operators and delegates will be at Trenz industry trade show this week.
*More than 260 international travel buyers will attend.
*Business worth tens of millions of dollars is expected to be done.
Read the full Ambition 2025 document here: