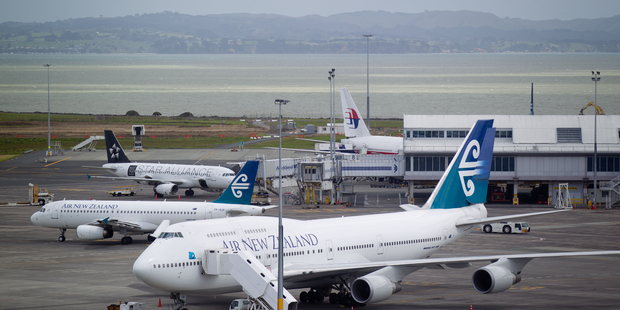 Auckland residents complaining that aircraft noise over their homes has become intolerable are thanking an anonymous benefactor for contributing thousands of dollars to their cause.
The Plane Truth campaign says about $14,000 provided by the "supporter of the democratic process" is paying for full-page advertisements in the Herald appealing for public support.
Campaign organiser Lorraine Clark said she did not know the identity of the man, who phoned her about a month ago to offer his support, as long as text for the advertisements was vetted by a lawyer.
"He is outraged by the whole thing," she said of the donor.
Mrs Clark, who lives in Royal Oak, said one of her friends had sold her home rather than continue to have her sleep disturbed by low-flying aircraft, and other residents were also putting houses on the market.
Although a 12-month trial of new flight paths by Auckland Airport, airlines and the Airways Corporation ended in October, she said a new arrivals and departures regime was continuing to create more noise by keeping aircraft in holding patterns above residential areas at lower speeds but for longer periods with their flaps down to create the thrust needed to remain airborne.
Airport spokesman Simon Lambourne said it was not appropriate to become involved in a public debate about the "smart approaches" trial while waiting for a draft report on the exercise.