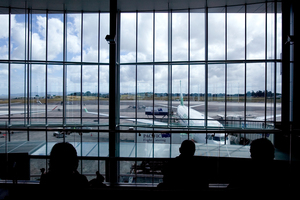 When it comes to choosing an airfare or even a preferred airline, business travellers and travel managers should take into account everything from flight times and stopovers, to in-flight comfort, entertainment, air points and lounge passes.
All can have an impact on regular business travellers both during and after their flight.
Selecting a flight with compatible stopovers should be top of the list, particularly if it involves a busy executive who has little down time. If there's a route that allows a stopover beneficial to the traveller for instance if they have clients in Dubai and Europe then take advantage of this; tick two boxes at once.
It can be a great chance to utilise the stopover to its full potential, while also allowing travellers time on the ground before the second leg of their journey.
Cheaper airfares look particularly attractive but this might require two or even three different stopovers. This is where benefits versus costs need to be weighed, as well as the travellers' state of mind when they get off the flight at the other end.
There is also what we call open-jaw airfares, when a traveller flies into and out of different cities on the one ticket. A great example of this is booking an open-jaw airfare that flies into London and out of Paris, leaving the traveller to transfer by train or fly between the two cities, whether for business or a chance to add on some leisure time.
In-flight comfort and entertainment can be a large factor when it comes to travelling and, while these are largely determined by your travel budget, the benefits do often outweigh the costs. If a business class ticket is out of the question, check out the ancillary services that the airline offers everything from allowing exit row bookings to the inclusion of meals and entertainment, essentially allowing travellers to incorporate some of the additional business class benefits into an economy class fare.
Additional offerings that should also be taken into consideration include airline loyalty schemes and the kickbacks that these can offer, covering everything from lounge passes to parking and priority boarding.
If travellers are flying to certain destinations and you have an airline of choice that services that particular route on days and times in your favour, reap the rewards of being a frequent flyer. While a lounge pass may not seem important, giving travellers a comfortable place to relax, enjoy food and beverages and use Wi-Fi could be the difference between a positive or negative experience.
There are options to suit every business traveller, it's just a matter of identifying the best match for your travellers.