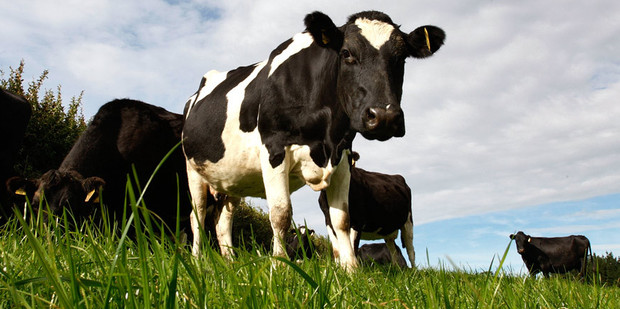 Fonterra's record farmgate milk price forecast may have to come back slightly after international dairy prices fell again at last night's dairy auction, but the decline should not detract from what has been a stellar season for the sector, say economists.
However, next season could be a different story, with some economists predicting a milk price of around $7 a kg of milksolids compared with the forecast for the current 2013-14 season, which ends on May 31, of $8.65 a kg.
At the overnight auction, the GlobalDairyTrade price index dropped 2.6 per cent to US$4047 ($4712) a tonne, from US$4124 a tonne two weeks ago, the fifth straight decline and the lowest since February 2013.
Whole milk powder fell by a modest 1.6 per cent to US$3,990 a tonne.
Since Fonterra's record forecast in February, the GDT price index has dropped by almost 20 per cent.