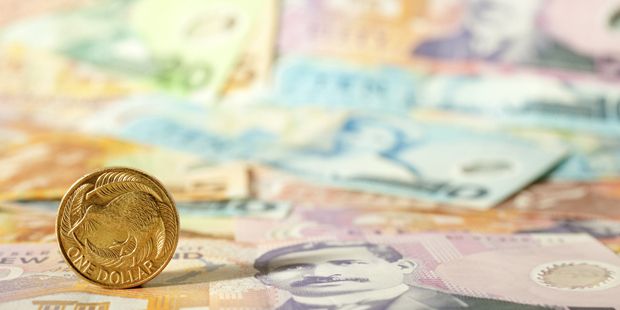 New Zealanders can look forward to only slightly better wages and jobs growth over the next four years than they have had over the past four, according to forecasts quoted yesterday by Finance Minister Bill English.
In a pre-Budget speech to the Wellington Employers Chamber of Commerce, English said the Treasury's preliminary forecasts showed the average wage would rise from $54,700 a year to about $62,200 in 2018, an increase of $7500.
That represents a cumulative rise of 13.7 per cent over four years - not much more than the 12.5 per cent increase of the past four years.
The figures are before tax, but also before inflation. Assuming an average 2 per cent rise in the consumers price index - the mid-point of the Reserve Bank's target band - it represents real wage growth of 1.4 per cent a year or about $15 a week.
English said the Budget forecasts would also show about 170,000 more people working by 2018, on top of the 66,000 jobs created in the past year alone.
Over the past four years jobs have grown by a cumulative 139,000.
And the net population gain from migration is running at a 10-year high of 29,000 over the past year, driven by fewer Kiwis leaving for Australia, which boosts the labour supply.
Labour's spokesman on labour issues, Andrew Little, said the bottom 50 per cent of wage and salary earners had done it toughest over the past few years, with their incomes either static or going backwards.
"Nearly a fifth of the workforce is dependent on tax credits to make ends meet ... Rising food costs, power bills and interest charges are starting to put severe pressure on a growing number of households and, for most, wages simply aren't keeping pace."
English said the deficits the Government had run over his past five Budgets had protected the most vulnerable families from NZ's home-grown recession and the global financial crisis, maintained living standards and supported the renewal of Christchurch after the earthquakes.
But it had also lifted net government debt from $10 billion in 2008 to about $60 billion this year.
Next month's Budget would show growing surpluses over the next four years, he said, starting with a small one in 2014/15 after allowing for $1 billion of new spending.
That sort of increase was the new normal, he said. "While some increase in interest rates is an inevitable consequence of a growing economy, we need to do everything we can to ensure they don't rise too sharply in the next few years, shortening the cycle of economic growth," he said.
"Imagine the effect ... of a return to $3 billion-plus annual Budget allowances we saw under the previous Government from 2005 to 2008."