Since an early March peak, the technology benchmark has dropped more than 5 per cent - and newly public shares have been hit particularly hard.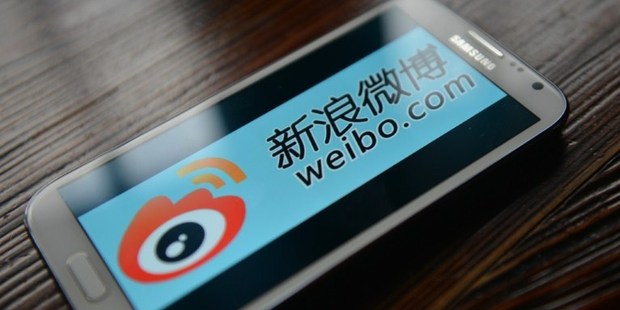 Goodbye, momentum.

Technology companies had a relatively easy time marketing initial public offerings while stock markets were steadily rising: the Nasdaq 100 Index rose 33 per cent to a 14-year high in the year through early March. For Sabre, Weibo, Leju Holdings and Paycom Software, which are pitching to raise $1.63 billion over the next week, the timing may not be ideal.

Since that early March peak, the technology benchmark has dropped more than 5 per cent - and newly public shares have been hit particularly hard. Almost all the internet and software IPOs that were conducted since 2012 fell in the 10 days through April 7, and the median drop was about 11 per cent, data compiled by Deutsche Bank show. The selling reflects concern that the momentum is unwinding, making investors less likely to bet on companies with meager revenue and earnings, according to fund manager Jeff Sica.

"Investors are beginning to look more toward fundamentals in the IPO market, so these growth companies will either have to delay or push out as soon as possible," said Sica, whose Sica Wealth Management oversees more than $1 billion and invests in new issues.

The selloff has included some big names: Facebook, Amazon.com and Yahoo are among 77 companies that have plummeted 15 per cent from their 52-week highs, data compiled yesterday by Bloomberg show.

Because investors use already listed peers to determine what they'll be willing to pay for a new issue, a choppy market can mean that newcomers have to accept a lower price.
Outside of the technology sector, Blackstone had to accept a lower-than-expected $17 a share for its La Quinta Holdings hotel after the Bloomberg US Lodging Index dropped more than 7 per cent while it was marketing the deal.

Ally Financial declined in its debut trading today, even after the auto lender's shares were priced at the low end of the marketed range.

The performance of recent offerings can also set the tone for upcoming deals. On the technology front, the results have been mixed.

King Digital Entertainment, the maker of Candy Crush, plunged 16 per cent in its debut last month even after pricing its shares at a discount to gaming peers. Five9, which develops call-center software products, set a price below its marketed range last week.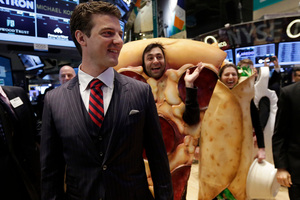 On the other hand GrubHub, the online-food delivery service that runs websites such as Seamlessweb.com and Menupages.com, surged in its first day of trading last week after offering more shares above an already-boosted price range. Opower, a cloud-based software provider for the utility industry, priced at the top end of the range in its debut last week and traded higher.

In addition to the four looking to raise funds over the next week, 26 other technology companies have filed this year to raise $3.7 billion through initial share sales, from Chinese e-commerce business JD.com to online-storage provider Box, according to data compiled by Bloomberg.

Letting air out of stock valuations could also be helpful for IPOs to come.

"The recent selloff in these tech stocks may have relieved some of the expectations and performance tension going into earnings season," Ted Tobiason, head of technology equity capital markets at Deutsche Bank in San Francisco, said in a note. "Valuations have moderated and the quality filter has tightened but it is still a healthy market for issuers."
- Bloomberg