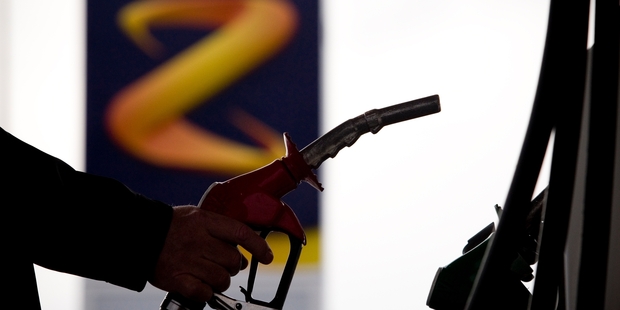 Z Energy plans to spend $21 million on a biodiesel plant in Auckland using fat from the meat industry.
The plant will produce 20 million litres of biodiesel a year which can be blended with traditional mineral diesel.
The company's chief executive Mike Bennetts said in notes for an investor briefing the economics around biofuel remained challenging.
"We appreciate that others have tried and failed to bring domestically produced biodiesel at this sort of scale to the New Zealand market. However we have refined and investigated this particular option rigorously over the last four years, we are not trying to grow a feedstock supply and with the core of our business in distribution and marketing."
Fat from sheep and cattle - tallow - would be used and Z said the end product would satisfy the highest New Zealand and European fuel specifications.
While Z has publicly discussed the potential for this project in the past, the Z board has now approved the project, subject to the completion of regulatory and resource consenting - including approvals from competitor companies to construct a blending facility at the Wiri fuel terminal - and the finalisation of key contracts.
Bennetts said the company has spoken to commercial customers who have expressed commitments to take initial production.
"We expect strong customer support for a high-quality, genuinely sustainable biodiesel and indeed our decision to proceed is at least partially based on these indications of support."
While Z was minimising risk through feedstock supply chain agreements, Bennetts said the success of the project would be determined by how much customers value "a cleaner, more sustainable alternative."
Initial production would likely be allocated to commercial customers who would typically use the biodiesel in B5 to B20 (five to 20 per cent biodiesel to mineral diesel) blends in heavy vehicles but the company expected to also supply upper North Island retail sites with a B5 biodiesel blend.
"We didn't enter this industry to be just another oil company and we are advantaged in that we have the flexibility and the scope to look at non fossil fuel options."
Bennetts said the option existed to double the plant's production to 40 million litres of pure biodiesel quite quickly if consumer demand and the economics supported it.
Z sells about a billion litres of diesel a year.
One notable failure biodiesel failure was Solid Energy's foray into the market.
The state-owned company bought Canterbury Biodiesel in 2007 as part of its diversification strategy, spent $17 million on a canola oil plant at Rolleston but sold the business last year after pumping a reported $62 million into the business.
Read Z Energy's full market announcement here: