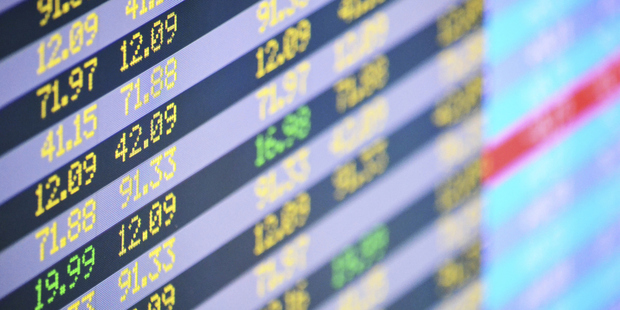 World prices for a basket of New Zealand's export commodities flattened out last month as declining prices for dairy products offset widespread gains elsewhere.
ANZ's commodity price index fell 0.1 per cent from February's level, which was a record high in the index's 28-year history. It is still 13.8 per cent above its level a year ago and nearly twice as high as in the recession's depths five years ago.
Converted into New Zealand dollars, the commodity index dropped 2.6 per cent last month, reflecting a strong rise in the exchange rate.
"Nevertheless the level of commodity prices valued in New Zealand dollars remains elevated, up 12 per cent on a year ago, and is just 6 per cent below its March 2011 peak," ANZ economist Steve Edwards said.
Ten of the 17 commodities in the index rose in March, led by a 9 per cent rise in sheepmeat to a two-year high., driven by demand from China and the Middle East, Edwards said.
Beef prices rose 6 per cent to a 15-month high and seafood by 1.5 per cent to a new record high.
Forest products are at a record high too.
Wool, pelts and aluminium also rose.
But dairy products, which make up 47 per cent of the exports reflecting their share of commodity exports, fell, apart from butter, which was up 0.25 per cent. Whole milk powder fell 6 per cent in March and skim milk powder and cheese both fell 2 per cent.
ANZ noted the further price decline recorded in Fonterra's GlobalDairyTrade auction yesterday. "Looking forward it is hard to say whether this trend will continue, given the impact of dry conditions in parts of the North Island, with prices dependent on the supply response of overseas producers," Edwards said.