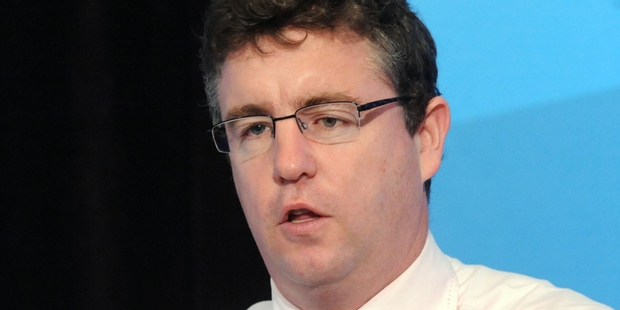 Business confidence went from strength to only slightly less strength in the ANZ's latest monthly survey.
Among the firms surveyed, 69.8 per cent expect general business conditions to improve over the coming 12 months and just 2.5 per cent expect them to get worse. The net 67.3 per cent positive is down from 70.8 per cent in the February survey but the level remains extremely high, compared with a long-term average of a net 10 per cent positive.
Firms' expectations of their own activity were flat (down just 0.3 per cent) but at a net 58 per cent positive the level for this indicator is "stratospheric", according to the bank's chief economist, Cameron Bagrie.
Hiring and investment intentions both eased, by five and six points respectively, but remain high by historical standards, and despite the high exchange rate export expectations increased by one point.
A net 30.2 per cent of firms expect to raise their prices over the next three months.
Though that is down from a net 32.9 per cent in the previous survey the trend for pricing intentions is clearly rising.
Businesses had much to smile about, Bagrie said.
"Commodity prices are strong, construction activity is moving up, there are more people on the ground courtesy of booming net immigration, and the economy has that feelgood factor all round. Success and economic vitality become self-fulfilling in such instances."
Offsetting that, interest rates were rising, the dollar was high, the economy's margin of spare capacity was being eroded and inflation was tracking up.
Bagrie said it was normal to see a pick-up in productivity growth at the start of an economic expansion.