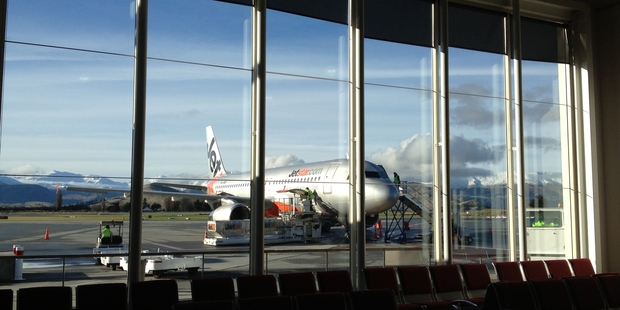 Jetstar's withdrawal from the Auckland-Singapore route will cost the tourism industry $70 million a year and highlights the potential detrimental effects of the proposed Air New Zealand-Singapore Airlines alliance, Auckland Airport says.
Jetstar will stop flying from Auckland to Singapore from July 21, saying the route is not performing as well as it had hoped and in the face of looming competition from a powerful Air New Zealand-Singapore Airlines strategic alliance.
Auckland Airport's general manager of aeronautical commercial, Glenn Wedlock, said the alliance - which needs government approval - was a factor for other airlines considering flying from Southeast Asia to the country.
He said the airport was talking to a number of Southeast Asian and North Asian carriers about flying here.
The announcement confirmed the concerns the airport expressed to Transport Minister Gerry Brownlee that the alliance could have detrimental impacts on the growth and promotion of competition in international air services.
Wedlock said the tourism industry had not done enough to support Jetstar's service.
"It's a use it or lose it scenario. We can work hard to gain it [a service] but if the industry doesn't support it, particularly in the early years, then it's going to disappear."
Tourism operators who benefited from more capacity needed to spend more on marketing when new routes were started.
Jetstar started flying daily Singapore-Auckland services in March 2011, but this was later reduced to three times a week.
A spokesman said: "The route was reviewed as part of ongoing business and the decision made based on past performance and future potential. It is clear that there are challenges that Jetstar is facing with increased competition from a number of carriers across its network."
Capacity could be put to better use on other routes, he said.
Jetstar is part of the troubled Qantas group but in the next few months it is starting long-haul services between Melbourne and Tokyo Narita and between Brisbane and Bali.