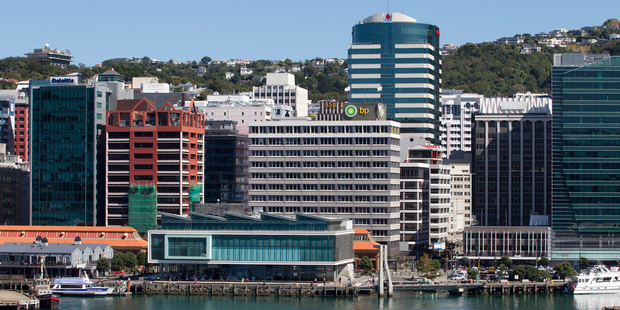 Commentators predicting an economic boom in 2014 point to current business confidence levels, rising GDP, falling unemployment and revived consumer spending. However, it is in this transition period from stagnation to growth that businesses are most at risk of over-trading.

Over-trading is the combination of rapid growth and insufficient financial resources. It typically occurs when a business expands too quickly and lacks enough cash to pay its creditors as they fall due, despite being profitable and often having plenty of debtors and/or inventory. Over-trading also puts a strain on management and staff, often making employees less productive and more prone to mistakes.

The latest McGrathNicol working capital report shows that the average working capital cycle across all industries in 2013 was around 54 days (down four days from 2012). This is the time it takes to manufacture your product, hold inventory before it is sold and finally receive money from your customers, less the amount of credit you get from your suppliers.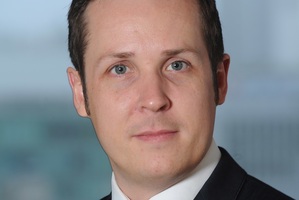 For example, a business with $10 million of turnover has roughly $1.5 million tied up in working capital (54/365 days x $10 million). If the business doubles its turnover to $20 million, it needs to find another $1.5 million to fund the additional working capital required. It will take another 54 days to convert the additional sales into cash, and that delay has to be funded. If the business grows too quickly, without the financial resources to support growth, it may find itself with insufficient cash to meet creditor payments.

This outcome is not uncommon. Property developer Starplus Homes went into receivership in 2013 owing creditors almost $35 million, with some suggesting the cause was rapid expansion without the financial resources to take projects to completion. A consumer finance company also went into receivership in late 2013 after aggressively expanding its operations, only to find that profits were not converting to cash quickly enough to meet its new obligations.

To manage the risk, a cash-flow loan or leveraging existing assets, such as plant and equipment or debtors, are possible options. But bear in mind that financiers will want to see a healthy level of equity in the business and a robust business plan before providing debt, in particular for a working capital loan, which is generally not supported by physical assets.

You also need to be sure that you can repay the debt. McGrathNicol recently acted as receiver of an appliance retailer that funded an aggressive store-opening strategy with debt and then found itself with millions of dollars tied up in stock and an inability to meet interest payments, leading to receivership. Some farmers are tempted to see high milk prices as an invitation to expand by acquiring neighbouring farms with aggressive debt levels, which become unsustainable when milk prices taper off or a drought occurs.

Generally, businesses at lower risk of financial over-trading are those with cash sales that pay suppliers on terms, e.g. retailers and anyone else selling direct to the consumer. These businesses generate significant cash when growing quickly, since they receive money at the point of sale, but often do not pay suppliers until the 20th of the following month. However, these businesses can run short of working capital if they over-stock in anticipation of growth that fails to meet expectations.

Over-trading can also have a serious impact on a business's management and staff, particularly in project-based industries, due to the amount of additional management time required as project numbers increase. Property developers, contractors and manufacturers of low-volume, high-value assets (such as boats and heavy equipment) need to plan their staffing levels.

The temptation is to pursue new sales with the existing management and cost structure, so all turnover growth flows through to the bottom line, or just because "it's what we have always done". However, there are only so many hours in the day and a stressed team is ineffective and at risk of making serious mistakes. We recently reviewed a project-based business that had traded successfully for decades, then suffered a multi-million dollar loss when turnover doubled. A management team cannot maintain the same level of control and oversight when a business doubles in size.

Xero is a good example of a business proactively managing its growth phase. It needed financial resources to grow operations and chase new customers in order to reach critical mass. By raising US$150 million in October 2013, Xero secured growth funding. Of course, equity markets are not open to everyone and you may need to look internally, to a bank or to other financiers for support. It is better to approach lenders proactively, with a growth plan, rather than reactively when you get into cash flow difficulties.

If your business starts to experience rapid growth this year, make sure you have robust plans in place to meet the resulting financial and resourcing demands. As unemployment falls, it is even more important to plan ahead and make sure your business is adequately staffed.

If you cannot increase your resources quickly enough, try to shorten your working capital cycle by proactively negotiating longer credit terms with your suppliers and/or shorter payment terms with your customers (e.g. by offering a prompt payment discount). Alternatively, consider slowing growth to match your business's cash flow from retained profits. As always, the important thing is to plan ahead: the last thing you want is to trip at the last hurdle, having made it through these recent difficult years.

*Conor McElhinney is a director at McGrathNicol. The views expressed in this article are the author's alone.