Prices up 5 per cent with Auckland top destination for overseas travellers, data from online hotel booking firm shows.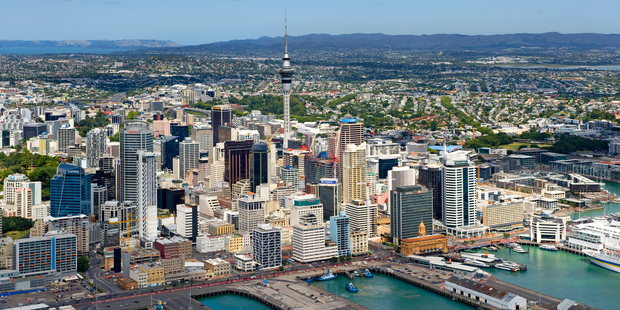 New Zealand hotel prices have risen at a faster rate than in other parts of the world but the high Kiwi dollar is helping bring down room rates in many places overseas.
According to the latest Hotels.com hotel price index (HPI) New Zealand hotel prices rose 5 per cent to $152 a room per night last year, compared to the global average of 3 per cent.
Last year about 1.09 billion people travelled around the world on holiday, up 5 per cent on the previous year. Chinese were the biggest spenders in New Zealand, last year paying $172 a night, followed closely by visitors from the United States, $170, and Singapore, $168 a night.
Around the world hotel prices collapsed following the global financial crisis and Abhiram Chowdhry, vice- president and managing director, Asia Pacific for Hotels.com said it was pleasing to see hotel prices in New Zealand making a healthy recovery.
"With the continued investment in the tourism industry this is set to continue," he said.
Auckland was the number one destination for overseas visitors and hotel prices were up in line with the 5 per cent average and rose to $145 a night.
The study, which is based on what guests actually pay a night, attributes the Auckland rise partly to domestic demand for rooms around high-profile acts including Rihanna, Beyonce and One Direction.
Lake Tekapo, which has limited accommodation options, was the most expensive place to stay at $194 on average a night while further south, Invercargill cost $110 a night.
The index also covers where New Zealanders get the best bargains overseas and the strong dollar is stretching further in many countries. Asia provides the least expensive rooms and the rise in the number of budget airlines making it easier to fly around the region.
In China, New Zealand travellers paid 12 per cent more in Beijing at $146 but Shanghai was down 6 per cent to $136.
Singapore was the highest placed destination in the overall price in seventh place on $242, up 8 per cent on 2012. Cambodia was the cheapest place to stay in Asia at $88 a night while Ho Chi Minh City in Vietnam was $95 a night. In Bangkok room rates slid 2 per cent to $106 but the resort city of Phuket went up 7 per cent to $143.
The fall in value of the yen helped New Zealand hotel guests pay 20 per cent less in Osaka (to $133) while Tokyo was down 12 per cent to $181.
In Hong Kong last year new hotel openings increased supply and the average price paid fell 8 per cent to $220.
In the United States New York hotels dipped slightly to $335 a night while Honolulu rose 10 per cent to $283. Las Vegas was the cheapest major centre to stay, down 3 per cent to an average of $145 a night.
In Australia prices rose slightly in Sydney to $226 a night but Melbourne dipped slightly to $196 and the Gold Coast fell by 11 per cent to $170 a night.
Overall New Zealanders spent $194 a night on hotels when travelling abroad, 12th in the ranking where Swiss are the biggest spenders on $222 a room per night.
New Zealanders are more frugal when travelling at home where they rank 22nd, spending $139 a night. The HPI is based on bookings made on Hotels.com sites and tracks the real prices paid per hotel room (rather than advertised rates) for more than 150,000 properties.