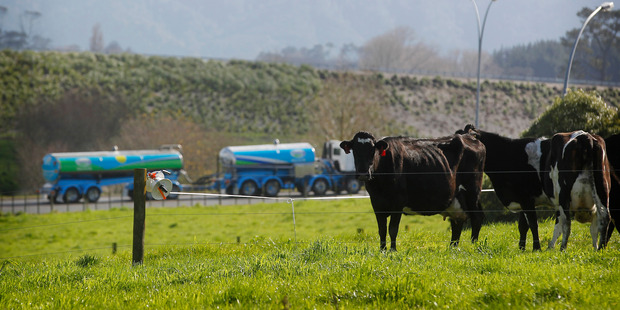 Dairy product prices rose in the second GlobalDairyTrade auction in a row, led by butter and whole milk powder, while volumes continued to retreat.
The GDT Price Index increased 0.5 per cent from the last sale two weeks ago. The average winning price was US$5,042 a tonne from US$5,025 per tonne at the last auction. Some 35,399 tonnes of product was sold, the lowest since June last year and down from 41,024 tonnes in the previous sale.

Butter rose 2.6 per cent to US$4,745 a tonne to the highest in at least a year, having jumped almost 11 per cent in the last auction. Whole milk powder, the biggest product sold by volume, rose 1.4 per cent to US$5,005 a tonne.
See more details of the latest auction here.
The auction results come after the ANZ Commodity Price Index rose 1.2 per cent to a record in January, with butter leading the gains, up 4 per cent from December and up 33 per cent from the same month last year.
Among other products at the GDT auction, cheddar fell 4.3 per cent to US$4,935 a tonne and milk protein concentrate fell 3.3 per cent to US$9,334 a tonne.
Rennet casein declined 3.7 per cent to US$11,876 per tonne, butter milk powder dropped 1.2 per cent to US$4,775 per tonne, and anhydrous milk fat fell 1.2 per cent to US$5,569 a tonne. Skim milk powder was unchanged at US$4,746 a tonne.
There were 124 winning bidders at the auction over 12 rounds. There were 185 participating bidders out of a total number of qualified bidders of 788.