NZ and Singapore carriers say deal would bring more low fares and alternative route to Europe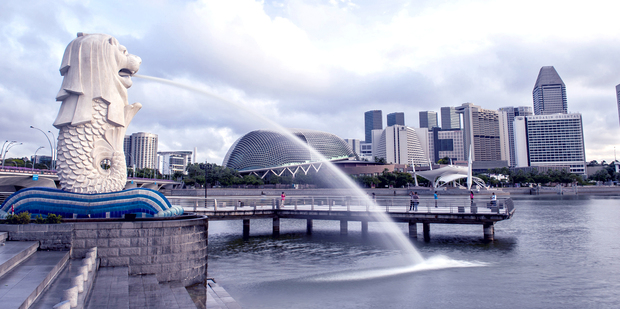 Air New Zealand and Singapore Airlines argue their planned strategic alliance would result in greater availability of lower fares and more strength in the face of growing competition from the Qantas-Emirates partnership.
Although the NZ and Singapore carriers would likely operate joint pricing and co-ordinated revenue management on alliance routes, they have told NZ's Ministry of Transport the plan would deliver "significant and substantiated benefits".
Under the plan - which if approved could come into force late this year - Air NZ will restart services to Singapore, and the two airlines would co-ordinate their operations between the two counties and on certain services beyond. The alliance would provide another route for flights between New Zealand and Europe.
Capacity would rise with extra flights and bigger Airbus A380 aircraft being used on the route by Singapore Airlines.
In their submission the airlines say total capacity would increase by 30 per cent over time on a route where there has been little growth over the past five years.
Financial details and passenger number forecasts have been redacted from the public version of the application.
But it says Air NZ withdrew from the route in 2006 after sustained losses due to the substantial disadvantage it faced in attracting feeder traffic into the route.
On the prospect of lower fares, the airlines say with more seats available there would be more in lower-fare classes.
Seat management in other partnerships involves a carrier withholding a certain number of seats from advance sale at discounted prices.
These are reserved for high-paying passengers who tended to book relatively, more frequently, close to the flight date.
"All other things being equal, a carrier with a higher number of seats available will need to protect a lower percentage of seats and hence release a relatively greater number of lower priced fares."
The submission says the proposed alliance would allow the combined Singapore Airlines/Air New Zealand service to better compete with carriers on routes from New Zealand to Europe, in particular the Qantas-Emirates partnership, the largest player in the market.

What next?
• Other parties have until February 21 to make submissions on the alliance.
• New Zealand and Singapore authorities consider the application.
• This could take six months.
• If approved it could start in December.