Carriers sink big money into lounges to attract high-yield travellers and leisure passengers looking for luxury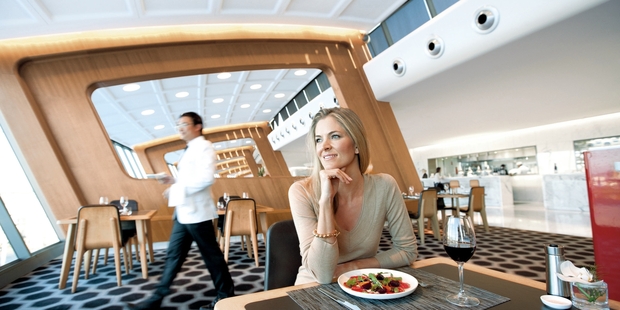 There's a new battleground in the fight between airlines and it's on the ground.
Throughout New Zealand and Australia and in other parts of the world airlines are sinking big money into new and upgraded lounges to attract high-yielding business travellers and leisure passengers looking for extra luxury.
Qantas is fighting to retain its dominance of the Australian corporate market and is using lounges as a weapon and picking up prizes along the way.
In this country Air New Zealand's lounge in the new Christchurch Airport terminal has won praise and the airline is in the early planning stages for redeveloping its lounge at Auckland International Airport. While there is no longer competition in domestic lounges - Air New Zealand has that market to itself - there is rivalry at international departure points.
Emirates upgraded its lounge in 2011 in time for the Rugby World Cup, creating room for the airport company's own Emperor Lounge where passengers pay $49 for one-time use of the facilities without having to fork out for hefty membership fees or for a business or first class ticket.
Auckland Airport chief executive Adrian Littlewood said the lounge was making money and since its opening in 2012 demand meant it had been expanded during the past year.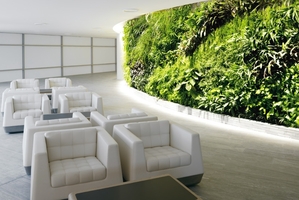 Keith Sumner, director of corporate travel specialist Gilpin Travel, said the battle between airlines was heating up.
"On a local level Air New Zealand has it over the other guys so much so that the lounges are getting overworked," he said.
"In the old days the way to differentiate a business class customer was to serve some Boli up the front and spoil them rotten [while] the others got jammed in the back. Now there's a whole range of things - lounges, speed through and airport, late check-in, late boarding."
Air New Zealand has upgraded its Christchurch and Queenstown lounges and has big plans for Auckland and Sydney and will use its upgraded Los Angeles facility later this year. The airline's general manager customer experience Calum Laming has done a "back to basics" review of key parts of the customer experience and lounges were one area identified early that the airline had scope to improve. He said the airline was "actively planning" redevelopment of its flagship lounge in Auckland in conjunction with the airport company which is building new international and domestic terminals as part of a long-term plan for the "airport of the future".
"We have some options for expanding the space at [the] Auckland terminal but we've just started that," Laming said.
He said passengers typically spent about two hours in international lounges and demanded amenities such as showers and separate space depending on their needs. Laming said lounge design and look were like aircraft interiors, cyclical and expensive to refurbish.
"They are high density environments that have very high usage and that has to be taken into account. You can put in a great lounge and just stand still, [but] then you're falling behind."
In Australia Qantas and Virgin Australia have been fighting an intense and costly battle for the lucrative business and government travel market and the airlines have been spending up on lounges.
"Lounges are the new battleground for business bums on seats," said ratings site AirlineRatings.com editor Geoffrey Thomas. "Virgin is moving up market to take on Qantas so its lounges are being upgraded or new ones built. Qantas is responding by raising the bar," he said.
AirlineRatings.com named Qantas lounges as being the best in the world in its global product awards saying they set the industry benchmark.
Hospitality group Accor Australia is taking over the operations of major Qantas domestic lounges and its food offerings are being broadened.
Qantas First Lounge in Sydney spreads across over 2000sq m and encompasses a range of zones from business to entertainment to spa. A vertical garden at the entrance has 8400 plants and was designed by celebrated tropical botanist Patrick Blanc. The airline will this year also open new lounges in Hong Kong and Los Angeles with an emphasis on food inspired from the local area.
Cathay Pacific has opened a new lounge in Hong Kong and Singapore Airlines last year said it would spend more than $100 million upgrading its lounges around the world.