Air Energi takeover of Kiwi recruiting company shows faith in NZ energy sector.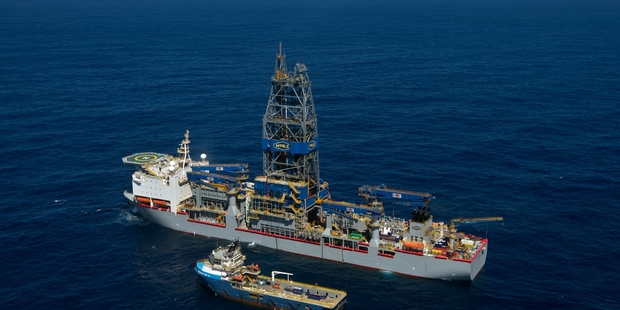 Big international oil and gas recruitment company Air Energi is moving into New Zealand in what is being described as a vote of confidence in the sector here.
The company, which has its headquarters in Manchester, is buying Inspirec, a leading recruitment consultancy for New Zealand's energy industry based in New Plymouth.
Air Energi would not disclose terms of the deal but said it wanted exposure to New Zealand's growing oil and gas sector.
Graeme Lewis, the group commercial director for Air Energi, said deepwater prospecting and exploration in New Zealand was "positioning it as a serious opportunity". While it was still a frontier location, new technology made deep-water exploration feasible, and this meant there was increased interest in New Zealand, he said.
Air Energi has regional hubs in Houston, Doha, Singapore and Brisbane and a presence throughout most oil and gas producing countries around the world.
Inspirec was founded in 2010 by brother and sister Aidan Stoate and Amy Richardson and specialises in the provision of petroleum, engineering and construction professionals throughout the country.
The deal would mean New Zealand workers would now have better opportunities to get jobs overseas through a locally-based recruitment company but also be kept up to date about growing opportunities through Air Energi, Lewis said.
New Zealanders had a reputation for being hard-working and mobile but many would like to return home.
Lewis said the international job market was buoyant, mainly through the adoption of new technology that allowed exploration and drilling in more remote areas and allowed products such as liquefied natural gas to be more saleable around the world.
New Zealand exploration activity is forecast to increase rapidly over the next three to five years. Last November the Government awarded 10 new exploration permits, with major operators including Statoil and Woodside Petroleum granted licences.
Houston-based Anadarko is in the final stages of a controversial exploration well in 1500m-deep water off the Taranaki coast and is scheduled to move its drill ship, the Noble Bob Douglas, to a prospect in the Canterbury Basin at the end of the month. Shell has announced it plans to drill an exploration well in the Great South Basin in the early summer of 2016.
Matt Smith, Air Energi's vice-president for Australasia, said New Zealand's energy sector was rapidly expanding and evolving.
"This means there is a significant opportunity for our workforce solutions in what is still a relatively uncontested market place. Expanding into the region was a logical step, and it makes sense from a global and regional account perspective. Many of our clients are now operating in the region and we expect several others."
David Robinson, chief executive of Petroleum Exploration & Production Association, said Air Energi's entry into New Zealand was "a welcome addition" here because it provided solutions across the full project lifecycle.