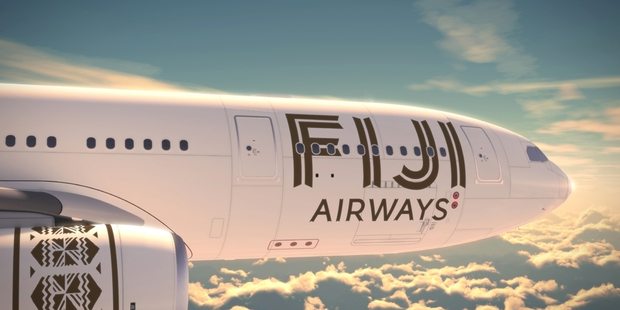 Fiji Airways plans to increase its capacity to New Zealand by almost 60 per cent in the next five years.
As part of an ambitious strategic plan, Fiji Airways aims to expand its route network by buying more planes and through partnerships with other airlines.
The airline has nearly 240,000 seats a year on its New Zealand routes now.
The airline has already announced schedule changes resulting from the plan - new direct Sydney-Suva and Apia-Suva services to open up the east coast of Viti Levu to holiday makers and business travellers alike; and an change to some Auckland - Nadi departure times to improve ferry and flight connections with the outer islands.
Managing director and chief executive Stefan Pichler said that across its entire network it wanted to boost the available number of seats by 35 per cent over the next five years from 1.3 million at present. The airline flies throughout the Pacific, to New Zealand and Australia, the United States and as of last year, Hong Kong.
"It is our aim is to be a world class boutique airline, and we must match that with an ambitious but solid financial growth plan which expands on current successes and takes our airline to a new level."
The airline will increase its fleet size by 25 per cent with the purchase and/or leasing of four new aircraft, including one Airbus 330-200, two Boeing 737-800s and two ATR72-600s by 2017.
It has already added new A330s to its fleet to replace its three inefficient Boeing 747s.
Pichler said the airline would put in place an "aggressive" financial performance strategy to increase operating profits above F$100 million during the next five years which had been planned assuming fuel prices and currency exchange rates at the current levels.
"We need to be sustainably profitable and have a healthy cash flow to pay off our debts and fund new aircraft."
The airline - previously Air Pacific - is due to report its profit for nine months of the last calender year within the next two months and Pichler could not discuss details of the results.
However, last year it said it was on track to make around a F$14 million (NZ$9 million) operating profit for the 12 months ending in March this year and Pichler said it had been performing ahead of financial forecasts during the last three months.
Fiji Airways has during the past few years faced increased competition from Virgin Australia and Jetstar in the Australian market - its biggest with capacity of 560,000 seats a year.
Pichler said the airline wanted to avoid a price battle on those routes.