From dairy company battles to the national carrier's fortunes, 2013 spawned big gains and equally big losses.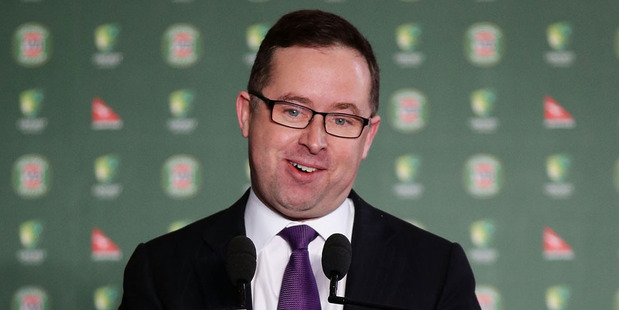 Winners
Terry Richardson
The chairman of Warrnambool Cheese and Butter has held firm as the bidding war for his company escalates to startling levels.
Warrnambool's share price was at A$4.51 ($4.88) in September when Bega Cheese lobbed a takeover bid valuing the target at A$319 million.
Canada's Saputo and unlisted Australian co-operative Murray Goulburn made alternative bids and the ensuing war more than doubled the share price, with the maximum bid - from Saputo - now at A$9.60.
Ian McLeod
The Coles managing director took home A$19 million in 2013, his A$10 million salary boosted by the final payment of a A$34.5 million cash package over five years as his incentive for turning Coles around.
That done, McLeod also defused two potentially dangerous regulatory issues - a code of conduct for dealing with supermarket suppliers, and curtailing of the fuel dockets discount programme that had raised the ire of the competition watchdog.
Mike Smith
The ANZ boss remains Australia's highest-paid banker and the best-paid chief executive of the top listed companies with a remuneration package totalling A$10.45 million.
In a year when the big four banks all posted record annual cash profits, totalling A$27.4 billion, ANZ increased net profit by 11 per cent to A$6.3 billion as its Asia-oriented business strategy started to pay dividends.
Alison Watkins
The outgoing Graincorp managing director and chief executive oversaw a tortuous takeover attempt by US firm Archer Daniels Midland, only to have the A$3.4 billion deal rejected by the federal Treasurer after 13 months.
Within days, however, Watkins announced she would leave the grains handler and emerged as the CEO-in-waiting of drinks business Coca-Cola Amatil, and will take over from retiring Coke boss Terry Davis in March.
Matt Barrie
The Freelancer founder enjoyed one of the year's most successful IPOs when shares in his online jobs group shot to A$2.60 on their first day.
Coming off a A50c issue price, the Freelancer frenzy briefly made the company a billion-dollar concern.
Barrie holds 46 per cent of the firm and, even with Freelancer shares now trading at A$1.30, his stake is still worth a healthy A$260 million.
Losers
Alan Joyce
The Qantas chief executive oversaw the descent of the airline's share price to a record low of A96.5c in December after he announced an expected A$300 million half-year loss and plans to drop 1000 workers in a bid to cut costs.
The shock announcement rounded out a string of job cuts at Qantas and a total grounding of the fleet in 2011, leading to a call for Joyce's resignation from federal MP Nick Xenophon.
Paul Zahra
After three years of labouring to turn around the fortunes of David Jones, Zahra surprised everyone by announcing he would quit the chief executive role, just as the department store's results were starting to look positive, particularly in the challenged online space.
David Jones chairman Peter Mason insisted there was no rift between the CEO and the board and said Zahra had made a significant contribution.
Zahra said he needed a break after three-and-a-half years in the demanding role.
Nathan Tinkler
The media shy one-time coal baron had a difficult year, starting with the sale of his jet and helicopter and a very public courtroom examination of his financial affairs by liquidators of his company, Mulsanne Resources.
He put his horse racing operations up for sale and then sold his key asset - a 19 per cent stake in Whitehaven Coal - to help meet debts reported to be as high as A$700 million.
Unsurprisingly Tinkler did not feature in the BRW Young Rich List for 2013 - the list of Australia's wealthiest young businessfolk he had topped only two years earlier.
Barry Irvin
The Bega Cheese executive chairman fired the first shot in the takeover battle for Warrnambool Cheese and Butter. Cashed-up Canadian giant Saputo bought into the fight, followed by big Australian co-op Murray Goulburn, both with higher bids for Warrnambool.
Three months after launching its bid to create a giant, Australian-owned dairy company, Bega announced it would close its bid on December 20 with just 1 per cent of Warrnambool shareholders accepting its offer, leaving Saputo and Murray Goulburn to fight on.
John Redmond
The Echo Entertainment Group managing director lost a drawn out, bitter and very public battle to cancel or at least curtail James Packer's incursion into the monopolised Sydney casino market.
Packer's Crown won NSW Government approval to build a high-rollers' casino at Sydney's Barangaroo, putting pressure on Echo which had held the sole casino licence for NSW with its The Star casino in Sydney's Pyrmont.
Echo has announced it will now focus on Queensland, where Crown is also seeking to develop a casino. Echo's shares have fallen from A$3.44 to a record low of A$2.28 this year.
Trading see-saw
The Australian year in business has had takeover bids that succeeded and failed, record profits and shock losses, dazzling debuts and humbling exits.
No unifying set of factors determined the business winners and losers of 2013 _ some made the list because extraordinary things happened and others are there simply for continuing to do what they have done before.
- AAP