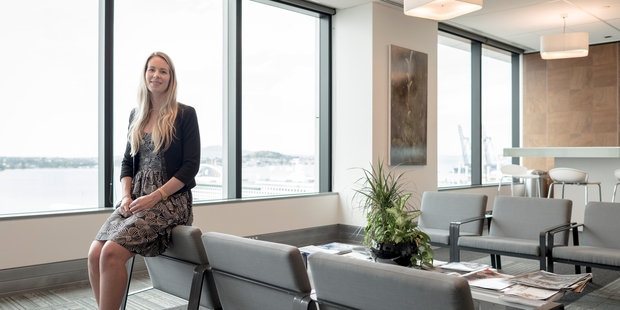 New Zealand has a remarkably small gene pool when it comes to employees. Organisations willing to look past the old "New Zealand experience" requirement say they gain competitive advantage through the extended gene pool.
Feedback from employers here is that overseas workers bring diversity to personnel, says Geoff Taylor, director of Skilled British Workers, who helps UK workers migrate to New Zealand. "They bring different perspectives, different views and different ways of doing things," says Taylor. "In New Zealand we tend to be a little bit: 'we have always done it this way, therefore that is the way to do it'."
The Kiwi arm of international property company Jones Lang LaSalle (JLL) is such a company that values its international recruits. The business is in a growth trajectory, says human resources director Malcolm Freeman, but the talent pool in New Zealand is very small by global standards. That means the company has to recruit internationally via its website and through recruitment consultants.
The effects of the global financial crisis in some European countries and the rosier market here make New Zealand companies popular.
Despite being given no choice, management can see the distinct advantage of bringing in people from overseas, says Freeman. The new employees have been exposed to systems and processes and ways of doing business that may be different to New Zealand. They often have high educational qualifications and may be aware of emerging trends that haven't yet made it to the South Pacific.
Research at Massey University by Nicola North (who is now an associate professor at the University of Auckland) found that employers reported positive views on immigrant employees. Only 1.1 per cent of respondents said their immigrant workers worked less hard than Kiwis, North found.
"This perspective was supported by numerous added comments about the benefits of employing immigrants and about their work ethic."
The research was conducted when many skilled immigrants were facing greater barriers to entering the labour market than they are now, says North. "In this charged context, the study results were very positive."
Employers interviewed for the research just before the global financial crisis expressed favourable experiences of employing immigrants, and were "particularly appreciative of their skills, performance, work ethic, and the richness of greater diversity", says North.
She found other benefits accrued to companies that employed immigrants. They included access to networks and contacts in overseas places of previous employment, language and cultural skills, improved capacity to meet the needs of a diverse customer base, contributing to the skill and knowledge base, and positive attitudes to work and to employers.
That has certainly been the case at JLL. One of many examples is 23-year-old Irish employee Caoimhe Irving, who joined JLL's Christchurch office this year as an assistant project manager.
Irving has a civil engineering degree and her family owns a construction company in Northern Ireland.
Irving's knowledge and experience of health and safety best practice from the UK has been very useful and she encompasses it into the Christchurch projects she works on. Health and safety accidents cost businesses money.
The advantage of that knowledge, says Irving, is that it can be adapted locally to reduce risks that could result in costly site closure and the consequent bad PR that can arise. "Here people are more relaxed about health and safety," she says.
Many of JLL's overseas recruits and returning Kiwis have worked in larger organisations, which will benefit the New Zealand arm of the business as it grows, says Freeman.
Around of the JLL management team is non-Kiwi and there are also a good proportion of New Zealand staff, including managing director Nick Hargreaves, who earned their stripes overseas.
They bring with them innovative approaches to working that they have picked up in markets such as the UK, Ireland, Spain and elsewhere in Europe, says Freeman. Their contacts back home in the countries they have come from also help them bring a more cosmopolitan perspective to their work. "It is a local market here but we think internationally because of our international experience," says Malcolm.
One such recruit was returning Kiwi Ria Hayward, director of the company's property and asset management services. The 29-year-old joined JLL in May 2012 after eight years in London, where she began her property career while on OE.
Hayward says she related to JLL's global brand and found its corporate culture very much in keeping with the companies she had worked with in the UK - Foxtons and then Farebrother Chartered Surveyors.
Despite being a Kiwi, Hayward was caught by the requirement of many employers for Kiwi experience when she returned home from the UK.
She believes Kiwi experience is over-rated. Her move to the UK and the experience of establishing herself in a market with old-school attitudes gave her the skills she needed to get up to speed with the work in New Zealand and to build networks fast.
Hayward says she brought new ideas and a different perspective back from the UK and casts that experience over everything she does at JLL. One example of that is that Hayward instituted a new system of reporting for clients in New Zealand based on what she had used in the UK.
"The report template we were using was quite archaic compared to the UK," she says. "So I created a new template."
The competitiveness in the UK made Hayward hungry to succeed. "There is a lot of pressure and you are competing against a lot more people," she says. Thanks to that experience she pushes her team harder to get out in the field and to industry events more than a New Zealand manager might.