Signs of higher-spending visitors and longer trips after Chinese travel sellers told to offer better quality packages.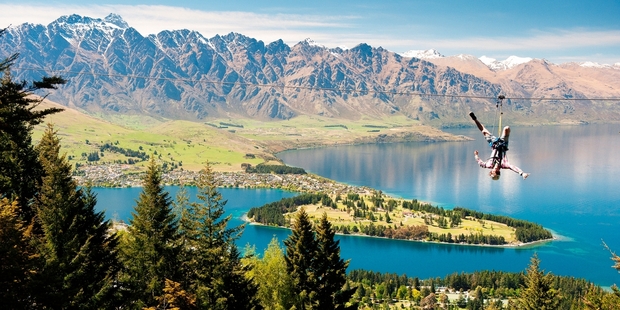 Changes to travel laws in China have altered the makeup of the Chinese tourist market after only two months.
Overall numbers have dropped off as prices for package tours have gone up between 25 per cent and 30 per cent but there are signs more higher-spending visitors are arriving.
Christchurch Airport said that since the laws came into effect on October 1, the number of Chinese travellers has increased by 27 per cent to 1256.
The new China travel law effectively requires travel sellers in China to offer better quality, and so more expensive, group tour packages both domestically and internationally.
Christchurch Airport chief executive Jim Boult said Chinese travellers who want to travel around the South Island are high-value visitors who spend more time and money here.
"Research shows Chinese visitors to the South Island spend an average $3400 per visit. Their total expenditure in New Zealand is $737 million a year.
Put simply, Chinese visitors coming to the South Island are good for the whole country," said Boult.
Queenstown tourism operator Ziptrek Ecotours director Trent Yeo said he found Chinese had a fast developing understanding of New Zealand as a travel destination.
"Chinese travellers aspire to travel to frontier countries like New Zealand and with the new China travel law changes that puts us in a good position to create great New Zealand experiences with the right type of traveller," he said.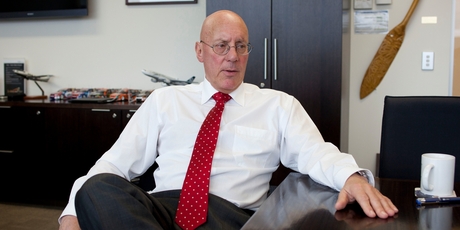 Tourism New Zealand spokesman Chris Roberts said the new laws had changed the dynamic between New Zealand and other countries and between lower-value group tours and higher-spending free independent travellers. Prices for group tours to Australia had increased around 50 per cent.
"A typical low-cost tour was five days in New Zealand and three days in Australia visiting chosen shops every day with a little bit of tourism chucked in - all of those shops were connected to the operators of the tour and paid [money] back to them," he said.
"The very low end seems to have disappeared but the middle ground will take a while to go."
In Rotorua and Auckland Chinese tourists were being dropped in retail areas and allowed to do "free shopping" rather than being herded into selected shops.
Chinese travellers were traditionally taken to souvenir shops where they were sold health products, wool duvets and animal fur rugs.
There had been a surge in Chinese travellers before the new law came into force leading to a drop in overall numbers in October, he said, but Air New Zealand and China Southern were "very positive" about bookings for travellers coming here over summer.
Online toolkit offers help for smaller operators
Tourism New Zealand is today launching a new online resource for small operators who deal with Chinese visitors.
Spokesman Chris Roberts said the China Toolkit was set up because of the rapid growth of the market.
For the past few years China has been New Zealand's fastest growing visitor market and current predictions are for Chinese visitor numbers to almost double by 2018 to around 400,000 visitors. While big tour companies were geared up to service the market, some smaller businesses were not.
"They've spread out throughout New Zealand. This is another new sort of traveller that is a bit puzzling to them."
The site is largely an aggregation developed by Tourism New Zealand with input from New Zealand Trade & Enterprise, the Tourism Industry Association, other tourism sector bodies and private sector organisations.
Areas covered include basics about China, its people, culture and how to do business with the Chinese. Another section covers language, etiquette, food and other services and market intelligence.