Qantas has launched a scathing attack on the stake Air New Zealand, Singapore Airlines and Abu Dabai carrier Etihad have built in Virgin Australia. The foreign carriers could reach an 80 per cent stake in Virgin, formerly a low cost Australian domestic carrier now taking on Qantas in the more lucrative business market.


Herald aviation writer Grant Bradley takes a look at the players involved, what's behind the Flying Roo's flare-up and what it means for Air New Zealand.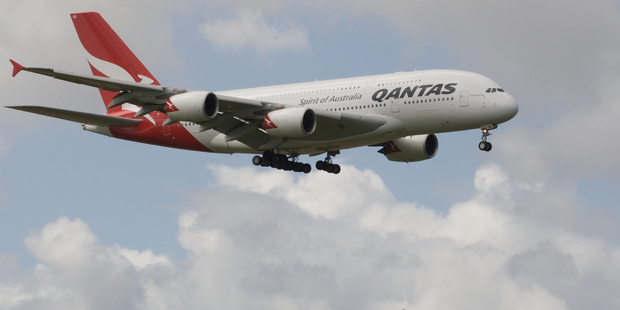 Qantas has its troubles
Its international business is on the slow road to recovery after years of heavy losses. The deep partnership with Emirates on long haul will take time to pay off so in the meantime it is looking to its domestic business, its traditional reliable earner.
A strengthened Virgin Australia threatens that and it is also worried about Etihad establishing a firm foothold in Australia, given its relationship with Emirates, another Middle Eastern carrier.
So the 93-year-old Qantas is doing what it knows well, appealing to nationalism and asking the federal and state governments "to fully examine the motives behind the virtual takeover of Virgin Australia by foreign airlines, and to prevent destabilising of the domestic aviation industry, local tourism and jobs."
Virgin Australia has its troubles too
Three years ago Virgin committed to taking on Qantas in the business market, upgrading its fleet and building lounges. It made quick progress eating into that market but it has been expensive and the easy gains are slowing. The airline sunk to a A$98 million loss in the past financial year and is tapping its airline shareholders in a pro-rata (Air NZ has just on 23 per cent and the other two carriers just under 19 per cent) A$350 million rights issue they have indicated they will take up.
Air New Zealand is in good shape
But its growing spend on Virgin - highlighted by Qantas on the eve of a share sale at a time when a media blackout meant it was unable to respond - is now going to attract growing scrutiny. The New Zealand airline's last foray into Australia ended badly being drawn into buying all of an undercapitalised Ansett Australia, leading to the collapse of both airlines.
Nobody is mentioning Ansett this time as the rationale for the Virgin investment is solid; Air New Zealand gets access to a large Australian domestic market which can be seamlessly connected on a rationalised transtasman operation to its New Zealand network where it makes a lot of money. It also means no potential regional rival gets in its way in this strategy.
Beyond that though the end game is not so clear, why spend hundreds of millions of dollars for no say in the airline's direction? Air New Zealand has responded to media reports and said it has no intention of being part of a move to take Virgin Australia private, saying it wants to see the airline remain an independent listed entity. It now seems a board seat is on offer though.
Regulators in Australia have so far had no problems with the foreign carriers building up such a big stake in Virgin but the political and regulatory landscape has shifted quickly before.
In the early 1990's years of negotiations and what the New Zealand government thought was a cast-iron agreement to free up the Tasman air market was undone by a fax from its Australian counterpart. Transtasman aviation relations have often ended in "drop down drag out fights', and this could be the start of another.