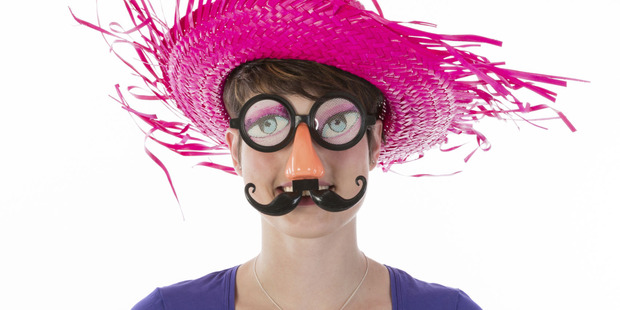 One of my favourite marketing experts is my good friend Troy White in Calgary, Canada.
7 years ago Troy had an epiphany.
He realised that the best marketing promotions he had done for his clients involved some wacky themes.
Here are some examples...
1: Amish craftsmen go hi tech and high touch
(Troy got his Amish clients to approve running a very unusual ad with a young attractive girl in a knee high skirt - scandalous for the Amish - hugely profitable for their business).
Here's the headline he tested that worked wonders:
"Amish-Made Space Age Mattress Cures Age-Old Back Pain" with a picture of the attractive girl hunched over holding her, obviously sore back.
That ad brought people into their store, so Troy leveraged the same graphic and headline into direct mail postcards, emails, newsletters and direct mail pieces.
The lesson he learned: Go against the grain and never be afraid of ruffling some feathers in the process. Also, once you find a marketing system that works make sure you repurpose and leverage it quickly into multiple new medias.
2: Tabloid style headline campaigns (one of them did 400 per cent better click-throughs and 240 per cent better orders with a "Robotic mouse attacks man, woman and child" email campaign)
(Troy wrote that one for a client and it sold a TON of itty bitty robotic mice for cats).
3: One of Troy's clients is a B2B supplier selling commodity items for the office (post-it notes, pens, printer ink, etc to office managers, and owners.)
They used to send out slick one-page fliers showcasing how amazingly CHEAP they were.
Troy put an end to that nonsense (competing on cheapest price is a sure-fire way to fail for 99 per cent of entrepreneurs out there).
Instead, he crafted a double-sided, black and white, newsletter.
No logo. NO PRICING.
Just some off the wall stuff about the owner, and his love of adrenaline sports (and sharing how many broken bones he had during his 'fun').
Then he made 25 per cent of the newsletter... FROM THE DOG.
They had an office dog named Roxy. So Roxy's Rant became the centrepiece of the newsletter.
She ranted and woofed her woes about being an office dog.
The nonsense she puts up with. And the pure joy she got when clients brought her treats.
Troy's client mailed it out UNADDRESSED.
In other words, no names or addresses they just blanketed business addresses.
HUGE success!
Lots of new buyers.
And LOTS of treats for Roxy!
Here are some keys that Troy has found to make wacky marketing work for you:
1: Bury your ego. It will also scream at you for trying unusual ideas in your marketing. Your ego is wrong the numbers are ALL that matter and the only way you can get those numbers is to ignore the ego and test those ideas.
2: Use themes in your marketing. Unusual themes. Wild West Themes. Peanut Butter and Jelly Themes. Dog Days Themes. You name it use it. Your first reaction will be, "how unprofessional". Your second reaction after testing it, "surprisingly profitable!". Troy sees this happen time and time again.
3: Multi-step campaigns ALWAYS outperform one-off campaigns. 3 steps should be your minimum. If doing direct mail space them out about 7-10 days apart. Email campaigns should be done every second day or so.
4: Personality driven campaigns only. No speeds and feeds garbage (where you talk only about the wonderful features of your product or service). Talk about why you started your business, talk about your failures along the way, talk about your wife, husband, kids and pets. THAT is how you stand out in the clutter.
5: Be prolific. Don't try this once and give up. Be and think like a marketer! Always be looking out for innovative marketing ideas and take massive action on getting them implemented once you come up with them.
Have fun, and be different.
Action Exercise:
If you want to stand out from the crowd, you will love Troy's techniques on his blog and through his 2014 Cash Flow Marketing Calendar
Make sure you check out both of these resources.
Graham McGregor is a marketing consultant and the creator of the 396 page 'Unfair Business Advantage Report.' www.theunfairbusinessadvantage.com (This is free and has now been read by business owners from 27 countries.) You can email him at the link above.