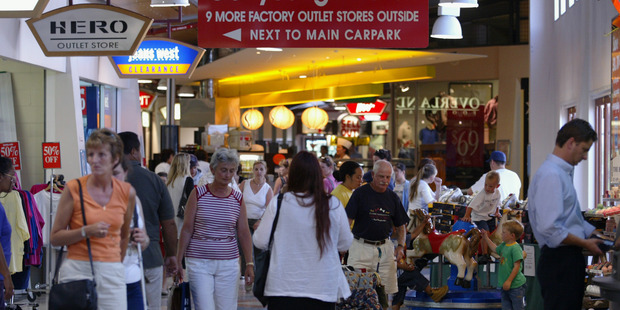 Retail spending grew 0.3 per cent in the September quarter in real terms, on top of the June quarter's very strong 1.5 per cent increase, though the growth was heavily concentrated in car yards.
In dollar terms retail sales were up 0.6 per cent on the June quarter, seasonally adjusted, but when price changes are allowed for that shrinks to 0.3 per cent, and when the automotive sector is excluded "core" retail sales volumes actually fell 0.1 per cent.
Only seven of the 15 subsectors measured by Statistics New Zealand recorded an increase in sales volumes, led by motor vehicles (3.3 per cent), hardware, building and garden supplies (3 per cent) and furniture, floor coverings, housewares and textiles (4.7 per cent).
"The biggest drag in the quarter by far was a 6.8 per cent plunge in spending on clothing and footwear, which probably has more to do the the weather than anything else," said Bank of New Zealand economist Craig Ebert.
ASB economist Daniel Smith said consumer confidence remained strong, house prices had grown strongly over the past year and employment growth was improving.
"All these factors will support continued growth in consumption. In particular, consumers continue to spend more on discretionary and big-ticket items such as furniture, automobiles and eating out. Strong net migration inflows will also drive more steady growth in spending on necessities such as food and groceries."
Meanwhile, the ANZ Roy Morgan monthly survey of consumer confidence continues to rise, to its highest level since January 2010.
A net 37 per cent expect to be better off in a year's time, the most for 3 years.