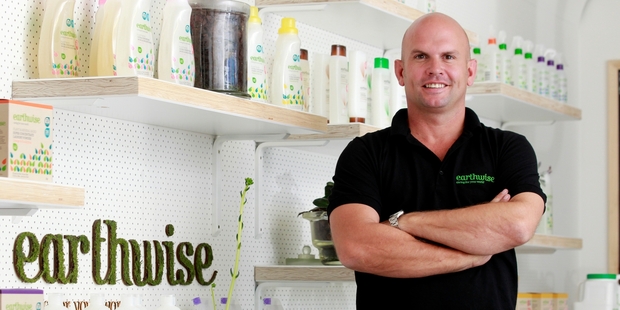 Earthwise Group, a maker of environmentally friendly cleaning products, is top of this year's Deloitte Fast 50 but stellar sharemarket performer Xero has tumbled down the rankings that are based on revenue growth.
Auckland-based Earthwise achieved the number one spot with 1004 per cent growth.
Wellington's cloud computing software specialists GreenButton came in at number two with 933 per cent and Christchurch-based software development consultants Intranel was third, achieving with 878 per cent growth. Christchurch's Griffbuild and Auckland-based First In round off this year's top five.
The annual Deloitte Fast 50 index ranks businesses according to their revenue growth over the preceeding three years.
Xero - whose share price has shot up by more than 550 per cent in the past year - has fallen to 24th with a 318 per cent rate of revenue growth, down from eighth place last year when it had 513 per cent growth and fourth in 2011 with 874 per cent.
National leader of the Fast 50 programme, Deloitte Partner Stephen Nicholas, said Earthwise had successfully changed its product range, first developed in 1964, from an "underground niche brand" to the commercial mainstream.
He said when companies grew larger the growth tended to slow.
Nicholas said this year has seen a return of smaller lean businesses to the index, driven by technology and sustainability.
There was a noticeable increase in businesses from Christchurch on the index, growing from two companies last year to eight in 2013.
To make the Fast 50 this year, companies had to achieve growth of 161 per cent, while growth of at least 463 per cent was required to make the top 10 on the index.


Top five
1. Earthwise Group
2. GreenButton
3. Intranel
4. Griffbuild
5. First In
Full results at www.fast50.co.nz