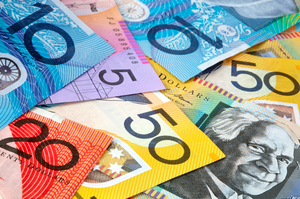 ANZ chief executive officer Michael Smith expects the Australian dollar to maintain its strength as long as the US Federal Reserve keeps up monthly asset purchases.
"It's unlikely we'll see a huge reduction or a major reduction in the Aussie dollar's strength until there is a tapering in the US," Smith said in an interview on the Australian Broadcasting Corp's Inside Business programme.
While the Australian dollar fell to a three-year low of US88.48c on August 5 that sentiment reversed as the US government shutdown slowed growth, prompting the aussie to touch US97.58c on October 23.
The aussie closed at US94.38c on November 1.
Economists in a Bloomberg survey project that tapering in the US will begin in March, based on the median estimate.