Peter Cullinane, co-founder Lewis Road Creamery, who says his mission is to create the world's best dairy products in New Zealand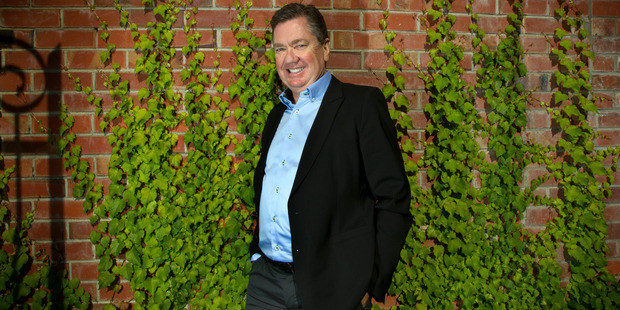 The company started with butter in 2012 and has just launched its Organic Jersey Milk and Cream. They want to be the best dairy producers in the world.
Describe the traditional butter market when you first looked at coming up with your own product.

Butter was, and still is, considered a commodity, not an example of New Zealand dairying at it's best which I believe it should be. The biggest players' focus is on volume exports and technology whereas ours is quality over quantity. Before we launched our Premium Butter onto supermarket shelves last year, the best butter you could buy was from Europe. It didn't make sense considering our global reputation as world leaders in dairy. So I set about turning the out-dated business model on its head, and set it right.
How have you attempted to transform the market? Have you changed habits?
One packet at a time! I'm always pleasantly surprised when I talk to customers who say they've made the switch. Interestingly, there seems to be a global trend away from margarine and back to nature.
How do you appeal to health-conscious and figure-conscious people with your products?
For us it's about having a little of a good thing rather than a lot of bad thing. Health-conscious consumers also appreciate the fact our products are less-processed and more natural. Our milk, for example, is whole milk that is free from permeate and PKE, a supplementary feed used by dairy farmers. It also contains less lactose, higher levels of beta-casein and more protein and calcium than the milk from more common Friesian cows.
We're doing what we think is right and we're producing milks we believe people will want. I hope we're right! It's not until you taste Jersey milk that you realize just what a difference there is. So it's a matter of having a belief in what you're doing and doing it.
What sorts of products have you created in the milk and cream sector? And how are you persuading people to appreciate the difference between your product and the mass market?
Our milk is the first organic, 100 percent Jersey milk on supermarkets shelves. We have four varieties -Homogenised, Non-Homogenised, Calcium Enriched Trim and Light. We also have two creams - an Organic Jersey Cream and an Organic Jersey Double Cream. Our Double Cream doesn't use gelatine or other thickeners like other creams do. We believe consumers will appreciate the "closer-to-the-farmgate" rich and creamy taste Jersey milk is renowned for and also the fact our milk is permeate free and PKE free. Of course, we think the retro-style packaging is also a plus not to mention the fact you can see what you are drinking and how much is left in the bottle.
When trying to differentiate your range from the mass market, how do you price your products?
Like most things, simpler is better. Our pricing is a result of meeting the costs we incur, creating a viable return and setting a price that is reasonable for our customers. The more we sell of course, the better the pricing can become.
We appreciate that we're not cheap but we hope we deliver real value.
Are you hoping to export your product?
Butter is a relatively easy product to export, milk's a nightmare. At this stage we are really focused on getting established here at home. I do hope we will see our butter in export markets because I think New Zealand has a great reputation for the quality of our pastures and the skills of our farmers and I'm confident we have a butter that does both justice.
Any tips to other businesses trying to take on a stale, established market and bring it back to life with a new spin?
There's no substitute for perseverance!


Next week: A number of small businesses are looking for funding at the moment. In the current market, what is NZ's community of angel investors motivated by and who is benefiting from their largesse? Some companies just seem to attract fantastic investors, others not so much. Let's hear some tips from them.