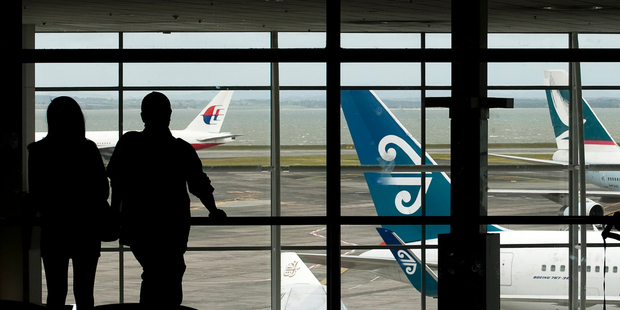 Auckland International Airport says its underlying profit is on track to increase by as much as 10 per cent this year.
At its annual meeting chairwoman Joan Withers said that underlying profit after tax was forecast to be between $160 million to $170 million.
This compares to $153.7 million in the past financial year.
Withers, who is retiring from the board, said the board was encouraged by the growth in passenger volumes over the past few months.
"Our investment and ongoing work with airline partners resulted in a number of international and domestic airlines announcing additional capacity and new flights," she said.
Chief executive Adrian Littlewood said as part of the airport's "Faster Higher Stronger" strategy the company aimed to increase the number of international passenger movements from around 7.4 million a year to 10 million by the 2018 financial year.
The airport also aimed to double the number of Chinese arrivals to 400,000 by 2017.
Littlewood also touched on the controversial trial of new flight paths over Auckland which have led to noise complaints by some residents.
The Northern SMART approaches were part of a worldwide drive by the aviation industry to improve flight paths.
They used the satellite-based navigation to create a more continuous descent for aircraft and this meant that they flew less distance, burned less fuel and generated lower carbon emissions.
"As the engines' power settings can be close to idle there is also better noise management for local communities," he said.
The Auckland trial is being conducted by Airways, airlines and Auckland Airport and it finishes in a few days next week.
A draft report on the trial will then be made available for feedback in late March 2014 with a final report later in the year.
"We have also received valuable feedback on our noise complaints process and based on this feedback have made several improvements including the introduction of a dedicated 24/7 hotline, and greater information online," said Littlewood.