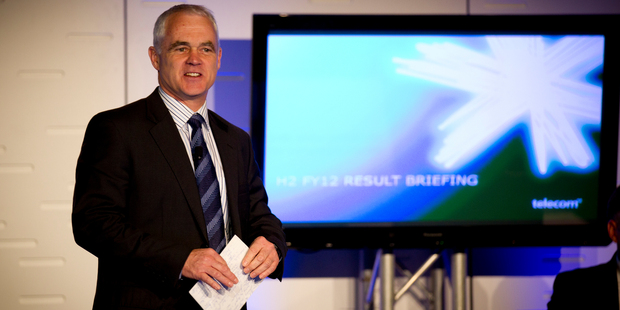 Telecom is sniffing the wind for potential buyers of Australian AAPT unit again as it overhauls its business under new chief executive Simon Moutter, the company confirmed today.
The Australian Financial Review yesterday reported AAPT has been put up for auction, with a value likely to be between A$250 million and A$300 million. Investment bank Goldman Sachs is said to be managing the deal.
Telecom today issued a statement to the NZX confirming speculation about a sale.
"In response to media reports, Telecom said today it is considering a possible sale of AAPT. No decision has been made whether or not to proceed," the statement said.
"As previously announced, Telecom is refining its business strategy to become a future-oriented, competitive provider of communication, entertainment and IT services delivered over its networks and the Cloud. The AAPT considerations are consistent with this strategy."
Telecom said it would be making no further comment during these considerations.
Telecom sold its AAPT consumer division to ASX-listed iiNet for A$60 million, leaving the New Zealand company with wholesale customers for its network infrastructure. The Australian unit has been a perennial underperformer for the company since it spent A$2.3 billion to acquire AAPT at the height of the dot-com boom in 1999 and 2000.
"They're a lot more focused now and doing pretty well in the market place," said Grant Williamson, a director at Hamilton Hindin Greene in Christchurch "I wouldn't necessarily be surprised they do didn't look to offload some of these non-core assets."
At the start of the year Moutter signalled a dramatic shift in Telecom's strategy away from being an infrastructure player and targeting mobile and data applications to drive revenue growth. That includes putting greater emphasis on developing new products and grabbing market share, even at the expense of short-term earnings.
Telecom's AAPT unit reported a 16 percent drop in earnings to $74 million in the year ended June 30 on a 22 percent slump in sales to $515 million, with the decline heightened by a stronger kiwi dollar. The unit lost customers amid market consolidation in the Australian Federal government's National Broadband Network roll-out.
The shares were at $2.275 today, and have fallen 8.08 per cent in the last year.
- with NZ HERALD ONLINE