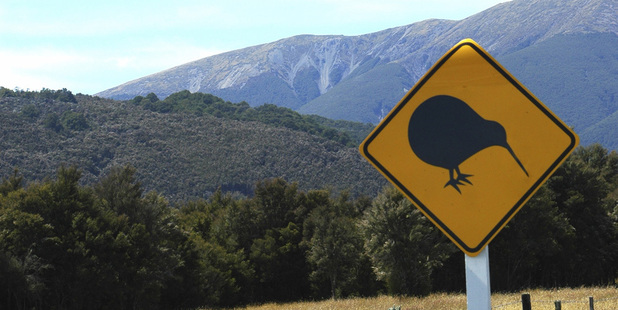 A lobby group for the savings and insurance industry wants the Government to cut the annual KiwiSaver subsidy and use the money to reduce the tax rates on the scheme in a bid to boost retirement savings.
The Financial Services Council, whose members manage over $80 billion worth of assets, announced its proposal on how to Supersize Kiwis' retirement savings at its conference in Auckland today.
Peter Neilson, chief executive of the FSC said its research had revealed most New Zealanders considered a comfortable retirement to be around double that of New Zealand Superannuation - currently $357 a week for someone living alone.
To get that under the current KiwiSaver arrangement people would need to save 10 per cent of their income for 40 years from the age of 25.
Neilson said it was too big an ask for many people to save 10 per cent of their annual income from day one.
Instead he proposes increasing contributions to 7 per cent, changing the default KiwiSaver scheme setting from conservative to either balanced or growth and dropping the tax rates on KiwiSaver investment funds.
Under the proposal the marginal tax rates would be cut to 4.3 per cent, 8 per cent and 15 per cent down from the current levels of 10.5 per cent, 17.5 per cent and 28 per cent.
The tax rate cuts would be paid for by removing the annual subsidy of up to $521 paid in when savers put in at least $1042 per year.
Neilson said reducing the tax rate on KiwiSaver would bring it into line with other investments making rental property less attractive.
It top tax rate cut would also bring it into line with the top superannuation tax rate in Australia making it more attractive for New Zealanders wanting to bring their Aussie super back to New Zealand.
Neilson said under the current taxation system for KiwiSaver more than half of fund's potential savings would be lost because of the tax impact.
"Effective tax rates on savings are much higher than what a typical owner of a rental property pays if that's their way of saving for retirement."
It is also proposing introducing a minimum starting point of 1 per cent KiwiSaver contributions, making KiwiSaver compulsory for employees, and requiring people to use a portion of their KiwiSaver at retirement to buy an annuity - an investment product that would pay out a regular amount until that person dies.