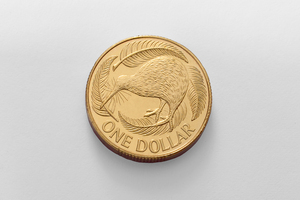 The New Zealand dollar is little changed as investors await the outcome of stalled budget talks in the US.
The dollar advanced to 88.03 Australian cents at 8am in Wellington from 87.86 cents at 5pm on Friday. Australian markets are closed today for a Labour Day holiday.
The kiwi traded at 83.12 US cents at 8am in Wellington, from 83.22 cents at the New York close and 82.89 cents in Wellington Friday. The trade-weighted index advanced to 77.26 from 76.77 on Friday.
Financial markets are awaiting the resolution of a political stalemate in the US after Congress failed to agree on the budget last week. The deadlock is raising concerns that politicians may also fail to reach a deal on lifting the country's debt ceiling before the money is expected to run out on October 17, risking debt default.
"A quiet start to the week is expected," ANZ New Zealand senior economist Sharon Zollner said in a note. "Markets continue to assume an 11th hour solution to the current US fiscal impasse will be found, as no one will want to wear the blame for a debt default."
Today, traders will be eyeing a Japanese monthly economic report and the euro-zone investor confidence survey.
The local currency increased to 80.89 yen from 80.65 yen on Friday. The kiwi rose to 61.26 euro cents from 60.85 cents Friday and gained to 51.89 British pence from 51.26 pence.