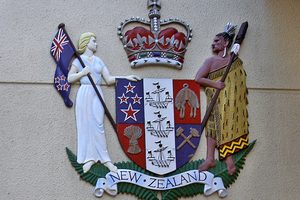 The last of the Rockforte trio facing fraud charges has pleaded guilty, wrapping up another failed finance company case.
Former Rockforte Finance director Nigel Brent O'Leary pleaded guilty today in the Wellington High Court.
O'Leary, 57, admitted nine charges, including theft by person in special relationship, obtaining by deception, false statement by promoter and false accounting.
Following a 13-month investigation into the Gisborne-based finance company, the Serious Fraud Office last year laid charges against O'Leary and two other directors, Colin Mark Simpson and John Patrick Gardner.
Simpson pleaded guilty to nine charges last month and was sentenced last week to 11 months' home detention and 200 hours' community work by Justice Simon France.
Gardner pleaded guilty to five charges on Tuesday and is due to be sentenced, with O'Leary, on October 24 in the Gisborne High Court.
The SFO said a significant portion of Rockforte investors' money was used as a source of funding for the directors' personal business interests in two companies - Gisborne Haulage and Michael Ward 1969, which operated the Jean Jones clothing label throughout New Zealand.
The SFO charges mainly related to this lending and the manner in which it was reported in Rockforte's accounts, it said today.
According to the SFO, false reporting led to Rockforte's acceptance in the Crown Retail Deposit Guarantee Scheme, which reimbursed 77 mum-and-dad investors $3.8 million when the company collapsed in 2010.
SFO's acting chief executive Simon McArley said today: "The total losses amounted to $3.86 million which had a significant effect on the Gisborne community and their confidence in local financial institutions.
"It is hoped that the successful prosecution of this offending will go some way to restoring that confidence and demonstrating that SFO prosecutions do ensure those who commit financial crime are held to account."
- APNZ