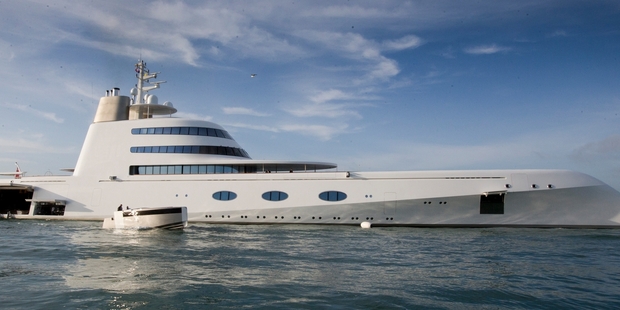 The firm that is providing services for what is believed to be the biggest mega yacht to berth in New Zealand says getting superyacht owners to holiday here is the way to maximise high-end spending.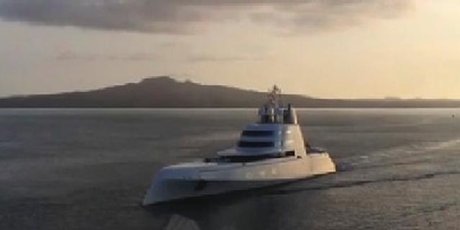 Jeanette Tobin's Asia Pacific Superyachts NZ has arranged the visit of Russian-billionaire owned "A", the $350 million boat which arrived in Auckland yesterday.
There is a prospect of A's owner, Andrey Melnichenko, and his wife Aleksandra cruising after work has been done on the vessel.
Tobin said New Zealand had a strong reputation for refits and superyacht maintenance but the country wasn't getting as many wealthy owners to cruise here as it could.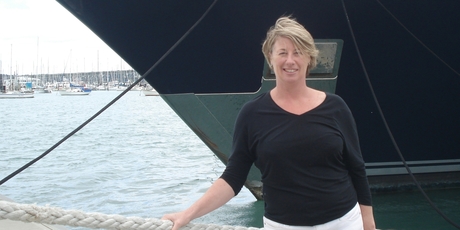 Of about 50 superyachts that come to New Zealand over summer only about 10 holiday around the coast.
"It's important to educate the charter managers and the captains that New Zealand is more - you can get the full package here.
I think it's the start of something that can be huge for New Zealand."
Very wealthy tourists could spend between $100,000 to $250,000 a week for off-boat activities in addition to food and other supplies. On average international visitors stay 18 days and spend $2300 each during their entire stay.
"How many backpackers would you need in here to spend $250,000 a week? You need quality, not quantity."
Tobin started the Westhaven-based business 12 years ago as a high-end concierge service and ship's agent for superyacht owners and their guests and crews.
This included helping crew with immigration, arranging berths, clearing vessels through biosecurity and helping plan itineraries.
She said the captain of A called six weeks ago after being referred by another skipper.
"To get a boat this size into New Zealand is a really big coup for New Zealand tourism because it tells every other mega yacht owner that whatever needs to get done here can get done. For the tourism market in New Zealand at the high end it's huge - others will follow," Tobin said.
Before departing at the weekend for the Monaco Yacht Show, she said a win in the America's Cup would be a huge boost to the superyacht industry.
Two superyacht captains last week had rung inquiring about berths in Auckland.
She said the show at Monaco gave New Zealand the chance to sell itself as a cruise destination.
Seventeen New Zealand-based organisations would be represented at this year's show which runs for three days from tomorrow.
A is berthed at Silo Marina on Auckland's waterfront, which has increased its capacity to accommodate vessels and mast stepping as it prepares for the coming season.
Tobin said New Zealand and Australia were popular places to bring superyachts for servicing after Pacific cruising as the facilities were good.
"If you build marinas the boats will come."