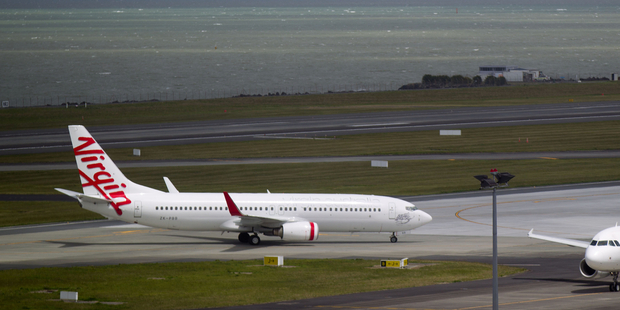 Virgin Australia has launched wireless inflight entertainment on its transtasman flights for smartphones, laptops or tablets.
The airline will stream 300 hours of movies, TV shows and music to those who download a free app before flying on short-haul international flights between New Zealand and Australia, the Pacific Islands and on Australian domestic routes.
Virgin did have some devices to loan to those without them but research found 90 per cent of passengers did have one, chief customer officer Mark Hassell said.
Traditional inflight entertainment systems are one of the most costly parts of a plane after the airframe and engines, they are heavy, and can be unreliable. Virgin's 737-800 and Embraer E190 fleet doesn't have the traditional systems installed so there was no cost taking them out.
"Inflight entertainment is a key driver of choice of airline. It was an area for us that we realised we needed to come up with a very competitive and strong solution."
The system had been tested and fitted to 37 planes, including 10 that fly across the Tasman. "We haven't bought an off-the-shelf system that is going to be redundant in five minutes."
Hassell said the airline would not be charging extra for the service.
The system works on Wi-Fi-enabled Apple and Android devices and Windows laptops.