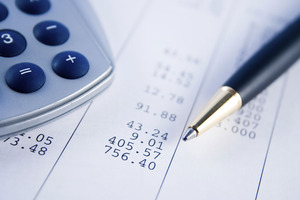 New Zealand's listed companies are commonly adjusting their accounting profits to communicate their financial performance to the markets, referring to them as underlying earnings or normalised profit.
The practice of adjusting accounting profits, which is common across all the world's major markets, has led some to question the state of accounting standards in this country.
New Zealand's accounting standards are essentially the same as those of the world's main markets, but the practice of adjusting accounting profits does highlight that investors are demanding to understand performance through the eyes of corporate boards and not just the accounting standard setter.
The regulation of information provided to investors is significantly more enhanced than it was 30 years ago.
While accounting profit is the primary measure for reporting earnings to investors under New Zealand's legislation, like other markets across the world, New Zealand corporates can tell their financial story by adding measures that are not directly produced by accounting standards.
They do so under the watch of New Zealand's Financial Markets Authority.
When making adjustments corporates must meet a number of requirements to ensure they are not misleading investors, but they tell their financial story using different measures which emphasises different views on what performance means.
New Zealand's accounting standards are approved by the New Zealand External Reporting Board (XRB), a Crown Entity, and are based on those widely used across the world's markets - International Financial Reporting Standards (IFRS).
The use of IFRS and the use by New Zealand's auditors of XRB's auditing standards are important in maintaining investor confidence in New Zealand's capital market.
Just as there are benefits in using international standards, there are also disadvantages - in order to change them other international constituents will need to agree and this can take time.
Some of New Zealand's corporates view IFRS as too complex and believe that its application produces financial statements that have excessive disclosures. Many in our primary sector also believe that the way some biological assets are required to be valued produces results that do not reflect performance.
However, despite requiring some improvements, New Zealand's accounting standards are of the same standard as the world's largest economies and the improvements need to be addressed internationally.
It is highly unlikely that investor communications will see a reduction in adjustments to accounting earnings anytime soon.
But this does not point directly to concerns with our accounting standards; it reflects an increase in demand for how corporates view their own performance rather than how a standard setter does. They want to provide further information to an information-hungry market about how they create value.
The real issue is when will this board-view approach turn into an evolution in corporate reporting?
Rear-view adjustments to accounting profit for things like one-off strategic costs may one day be subsumed by market-led information about how boards believe strategies create value for investors and how sustainable they are.
• John Hodge CA is general manager - technical and quality assurance at the New Zealand Institute of Chartered Accountants (NZICA).