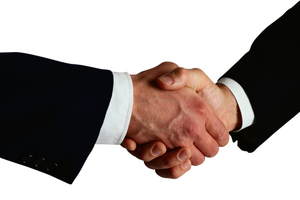 Provident Insurance Corporation Limited has appointed Steve Owens as chief executive officer.
Simpson Grierson is delighted to announce three new senior associate appointments. Ashton Welsh joins the firm's sales & marketing law team bringing with him experience in the staging of major international events, bid processes/procurement, the exploitation of commercial rights (including sponsorship/media rights), licensing and venues. Marc Cropper re-joins Simpson Grierson after five years with London-based law firm, Addleshaw Goddard. Rebecca Rendle has been promoted to senior associate in Simpson Grierson's employment law group.
Directioneering New Zealand Ltd, a leading career strategy consultancy specialising in career planning, executive coaching, and outplacement support has appointed Greg Dattner as principal consultant based in their Auckland offices.
Harkness Henry Lawyers is pleased to announce that Kevin Bond has been appointed as a partner of the firm. Kevin joined Harkness Henry in 2006 and is a senior member of our litigation team.
VOLOM, the company making big marketing ideas is growing its nationwide team with the appointment of senior marketing professional Brian Scott.
For a free inclusion in Movers & shakers column please send appointment notices to careers@nzherald.co.nz