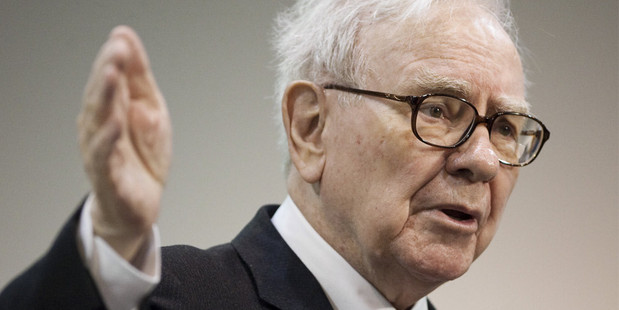 If you want to find success in the markets then read on and learn from the mistakes that so many have made before you. If however you want to fail trading the markets (sounds odd right? But oddly not at all uncommon) then there will be many ideas to help you achieve that too. Here is one simple step you can take to virtually guarantee failure if that is your desire; follow the forums. In particular, follow the posters who are not even bold enough to leave their real names.
Many people start trading the markets, most have no training or experience, most subsequently and unsurprisingly lose money and a small number of these failed traders get very vocal and tell everyone else not to bother trying.
These people give trading a bad rap, they regularly pop up leaving misinformed and blatantly incorrect statements about the markets on forums around the world. It's interesting, I know a huge number of successful traders and not a single one that I am aware of spends their day commenting on forums.
It is also interesting that when I am speaking for thousands of people all around the world on how to trade the markets, the audience don't bring up the arguments we see against trading on the forums.
Why not? Because their argument is so weak and their experience so limited that it's best provided safely to friends and family who know no better or from the safety of home protected by the internet. When it comes to the markets, if you want to be successful, be very careful who you listen to!
The purpose of this article is to share with you some of the critical errors that currently unsuccessful traders are making and that failed traders have already made. If you want to succeed, it is wise to first know why so many fail. It's not rocket science and I have said many times before, trading is a profession like any other. It takes time, effort, training, dedication and experience to get good at it. Yet no matter how many times I say that, the failed traders still don't get it. Why do people try trading for a few weeks, fail and then say no one can make money trading? That's as ludicrous as me taking up golf tomorrow, playing for a fortnight and then quitting and complaining because I did not make the PGA tour.
Here are some just some of the critical errors that failed traders make:
They have unrealistic expectations.
Warren Buffet is one of the richest men on planet earth. He has made billions and he made this money investing in the markets. He has become one of the richest people ever to grace our planet by making around 20 per cent per year for over 40 years. Consistency has been the key to his success. He has the uncanny ability to grow his capital while maintaining such returns on billions of dollars invested. He is the best, there is quite simply no one better. Yet I see amateur traders all the time who think they can make 20 per cen per month let alone per year. Others think they will make in the region of 1-5 per cent every single day. Come on! Are you really that much better than Warren Buffet? Have some realistic expectations, aim to get good at trading first rather than trying to get rich quick. All the get rich quick hunters do is prove to the rest of us that there is no such thing as a get rich quick scheme.
They expect to lose and prove themselves right.
Jack Nicklaus and Michael Jordan have both been quoted as saying that they will never take a shot in their respective sports, if they don't expect the shot to go exactly where they want it to. If they doubt the success of their shot, even their game, the chances are very good that their doubt will prove correct. The same is true in trading. If you think you are going to lose then consider saving yourself some money and don't bother proving yourself correct! If however you believe you can succeed, you have one important advantage in your favour. Winners expect to win, losers expect to lose. When winners don't initially succeed, they learn from it and grow stronger - they never lose. When losers don't succeed, they complain, blame others and give up. In other words, they lose. This is true not only in trading life in general.
They have no trading strategy that tells them when and why to buy or sell.
A strategy is much like a recipe. It is a set of rules that we follow diligently to achieve consistency. In trading, while we will never make money on every trade we take, our goal is to have a strategy that when flawlessly executed, will profit more than it loses. If we don't apply a consistent strategy, we cannot expect consistent results.
They do not know where to take profits or cut losses.
Once in a trade, a trader needs to know where he or she is wrong and that is where a stop loss should be placed to cut our losses. Most don't know why they are in the trade in the first place and if you don't know that, how can you possibly know where and when you are wrong? Many start trading and they don't even know what a stop loss is! As for taking profits that is the least important part of trading so I am less concerned about that although it still pays to have some precise rules as part of a good strategy.
WHAT I hear the newbie traders scream? HOW can profit be the LEAST important part of trading??? Why do we trade it if not to profit?! Read on next week and I promise I will explain further but for now here is one thought to consider: the biggest difference between the amateur and the professional trader is this; the amateur focuses on making money, the professional focuses on managing risk.
As I write this column it is getting a bit out control length wise and I have a lot more to write. I will continue this topic in a future column and we will discuss more critical errors such a focusing on just one or two markets, looking for the 'holy grail' of trading, focusing on making money instead of learning to trade well, chasing the market, having no strategy for controlling emotions and failing to implement a risk management plan. The list could go on and it will.
The key message is this: if you want to succeed in trading, learn what mistakes people have made before you, be aware of them, study them and avoid them. Then model someone who is successful in the markets to learn what good traders do.
Nick McDonald is a New Zealander teaching everyday people how to trade the worlds markets via his company Trade With Precision.