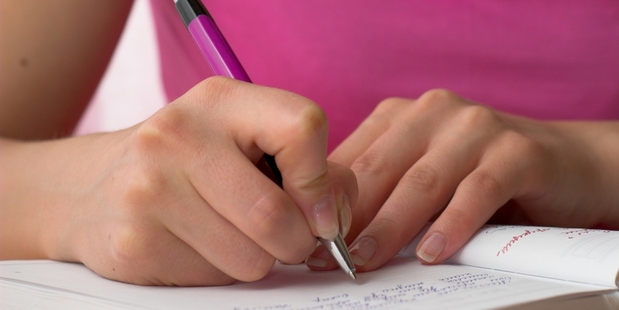 'I was feeling really overloaded by the end of last week', said my friend Elaine yesterday. 'I've just come back from a wonderful overseas holiday, a stack of work was piled up, and then my youngest daughter came down with the flu - had to be home from school all week. By Friday my head was in a spin.
'I decided the weekend would have to be catch up time. Feeling a bit grumpy, I suddenly remembered your advice, Robyn, to get things out of your head and down on paper.
'I made a list - and the impact was amazing. Suddenly it didn't seem overwhelming at all - and none of it was so urgent that I needed to work on the weekend.'
An hour later I was interviewing Roger Lewis for my private member's GettingAGrip Inner Circle interview of the month. Roger is a businessman from Christchurch who, having sold his interest in a very successful financial planning business is now specialising in Workspace Productivity via his company Focal Point.
Over the last few years he has deeply researched the field of productivity. One of his gurus is David Allen, author of very popular 'Get Things Done'. As Roger shared with me, Allen says the same - get things out of your head. He encourages everyone to carry with them at all times a 'trusted system' for capturing ideas. For many it's as simple as a small notebook and pen. And others might make notes on their Smartphone.
Both Roger and I prefer a notebook for the small quick short-term 'notes to self' - it's far quicker than opening the feature on a Smartphone and can be used almost everywhere with no inconvenience. Then, when you've either done the task or transferred it to something more permanent (your calendar, mind-map or journal, not post-its!) you can rip out the page.
However, if it's a longer-term reminder, the Notes feature on a Smartphone is invaluable. I've got about 13 categories on my iPhone Notes. They include 'Books to Read' (recommendations by friends), 'Music to Buy' (many times this will include cds I've heard on a plane), 'Movies to See', 'Travel Notes', 'Health' and 'Wines'. Roger has a section called 'When next in...' (somewhere he might travel to). When he reads an article about a lovely café in Prague or a unique restaurant in London (name your own possible future destinations) he notes it. Then you've got it when you need it, for most of us have our phone always with us.
The key thing is - whether it's a short-term list of tasks or a long-term 'nice to remember', you have neither random pieces of paper nor an exhausted brain doing somersaults trying to remember a miscellany of 'stuff'.
The reason this writing down works is because it matches how the brain functions. The brain is very good at recognising patterns but very poor at recalling information. Human memory is much less reliable than a computer at remembering facts. Allen says: 'Get it out of your mind and it gives you a feeling of control.'
Problem is, the brain runs around trying to accomplish everything simultaneously when all that data is rumbling around. Instead, once you've externalised the things rattling around in your necktop computer you've quantified the extent of the problem. Once the data is out you can relax with confidence. You can also be more creative.
One other really useful snippet Roger shared: Don't have a 'To Do' list. Instead have a 'Next Actions' list. When we focus on what the next action needs to be, it's easy. Again, the brain isn't doing somersaults trying to work out what's next. The thinking has been done once and our movement through our list is correspondingly faster.
Reader giveaway: We have 2 double passes (worth $190.00 each) to give away to Robyn's next 2 hour Breakfast Club event - in Wellington September 6th. Robyn will cover How to deal with interruptions and other time-related issues. Her guest speaker Megan Richards, partner at Minter Ellison, will cover Social Media - How to handle the consequences from a legal perspective.
To be in to win, email your entry now to jill@gettingagrip.com with Breakfast (NZ Herald Online) in the subject line. Entries close by 5pm Friday 30th August. For those who miss out, tickets and more details at: gettingagrip.com/breakfastclub/.
Robyn Pearce (known as the Time Queen) runs an international time management and productivity business, based in New Zealand. Get your free report 'How To Master Time In Only 90 Seconds' and ongoing time tips at gettingagrip.com.