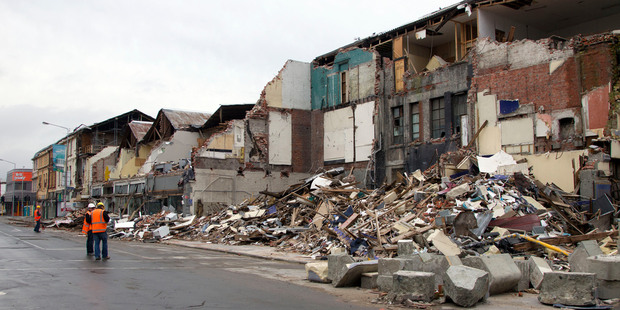 The rebuild of Christchurch's CBD is an issue dogging the city, as builders and sub-trades work mainly in suburban areas and on houses.
Adrian Wimmers, KPMG head of infrastructure and projects, says the city's rebuild and completion of anchor projects is slow and unpredictable, yet even the work going on has the potential to strain scarce resources in the infrastructure field because the scale of the repair is so large.
Global businesses are also showing less of an appetite for earthquake repair work, partly because projects are not coming through as expected in either timeframe or procurement routes.
"The interest from international companies in Christchurch appears to be slowly diminishing due to the slow progress of the pipeline and the increased competition from other international markets, particularly Australia," Wimmers says. "In the last couple of years, the Australian infrastructure market has been weaker resulting in a focus of large international contractors on other markets in the region. The Australian infrastructure pipeline has strengthened, which will most likely result in a more selective approach towards the New Zealand market."
The effects of this change are not beneficial to New Zealand. "This may reduce competition and also make it harder for local firms to partner with larger international players for bigger projects," Wimmers says.
Smaller firms are struggling to score large-scale capital-intensive infrastructure projects so are banding together to become a greater force.
"Some of these joint ventures are also about accessing specialist technical experience and some are about accessing new supply chains, for example Chinese steel," Wimmers says.
Another issue for the sector is the lack of certainty of projects coming up, their likely procurement route and timing. "It's not easy for the construction companies to plan for them. There are also challenges associated with being able to provide cost certainty when tendering for projects - including inflation issues - especially on projects where they are expected to take greater cost risk, and for the construction companies to plan for the cashflow implications of the increased workload and uncertainty in timing of the workload," Wimmers says. But a plus is the rising appetite in the sector for alternative ways to fund projects.
True public-private partnerships are now not seen as likely for anchor projects, but the push for various forms of joint procurement appears to be gathering steam. "This affects construction companies through the bidding process," he says, citing more innovative solutions compared to reproducing what has previously been built.