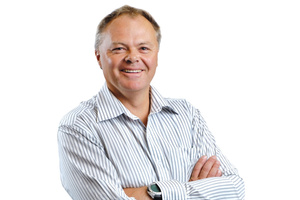 Beca has forged a new opening in the competitive Chinese construction market by leveraging New Zealand's reputation for designing and building first-class food and beverage manufacturing facilities.
"Our operation in China is small in the context of the economy," says Beca managing director Don Lyon. "We work on project management of hotels and food processing opportunities with international firms.
"In Asia, global food companies such as Nestle, Heineken and Fonterra are taking a preferred supplier approach because they know they get a consistent delivery. We have been lucky to secure a position on Nestle's and Heineken's panels. We follow them where they go and now have projects in Malaysia and Vietnam."
Lyon says the challenge in China is diversifying beyond that offering. "We see the food and beverage sector as a key sector and opportunity for us with the NZ brand and our capability in the area."
In the health space Beca is involved with Connexion, Singapore's first fully-integrated hospital, hotel and medical specialist centre, at Farrer Park. It will service local patients as well as overseas medical tourists and business travellers. The 20-storey integrated complex spans a total floor area of over 60,000m2 and includes a 250-room full-service hotel.
Another key feature and challenge of the building design is its integration with an MRT Rail station, above which Connexion is built. Believed to be way ahead of its time, Connexion is poised to become one of the largest and most advanced medical facilities in Asia as well as transform private healthcare in Singapore. The building's engineering design includes ease of maintainability and efficiency to help minimise long term operational costs.
Beca is providing mechanical and electrical engineering, hydraulic, extra-low voltage systems and fire protection services on the project.
Beca has also been awarded the commission for the National University Hospital Centre of Oral Health, an expansion to the University of Singapore's Faculty of Dentistry.
Considered a "game-changer"for the Singaporean dental sector, the state-of-the-art building is scheduled to open in 2017. It is intended as a centre of excellence to raise the dentistry profile in Singapore and globally in areas of research, education and clinical services.