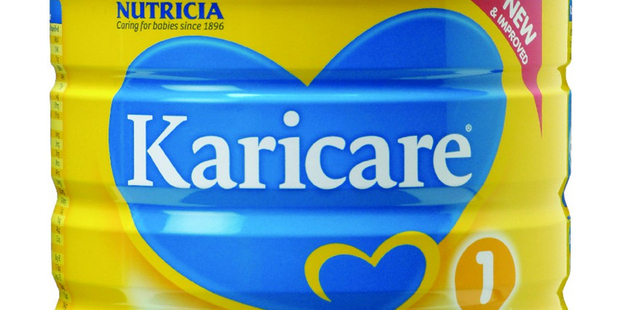 Food manufacturer Nutricia has narrowed its recall of Karicare infant formula products.
The company says only Karicare Stage 1 new baby and Karicare Stage 2 Gold+ follow on products manufactured between May 21 and August 2, 2013, are now being recalled.
Products manufactured before May 21 and after August 3 have been cleared of any potential contamination, Nutricia said.
The company said parents could check the bottom of formula tins to check the production date.
Previously, Nutricia was recalling all Stage 1 and Stage 2 Gold+ follow on Karicare products in New Zealand.
Managing director Corine Tap said she was relieved and pleased to be able to limit the recall.
"This has been a very stressful time for all New Zealand mums, dads and carers and I am pleased I can now give some good news," Tap said.